Havalon Folding Knife Piranta Forge Orange Stainless Set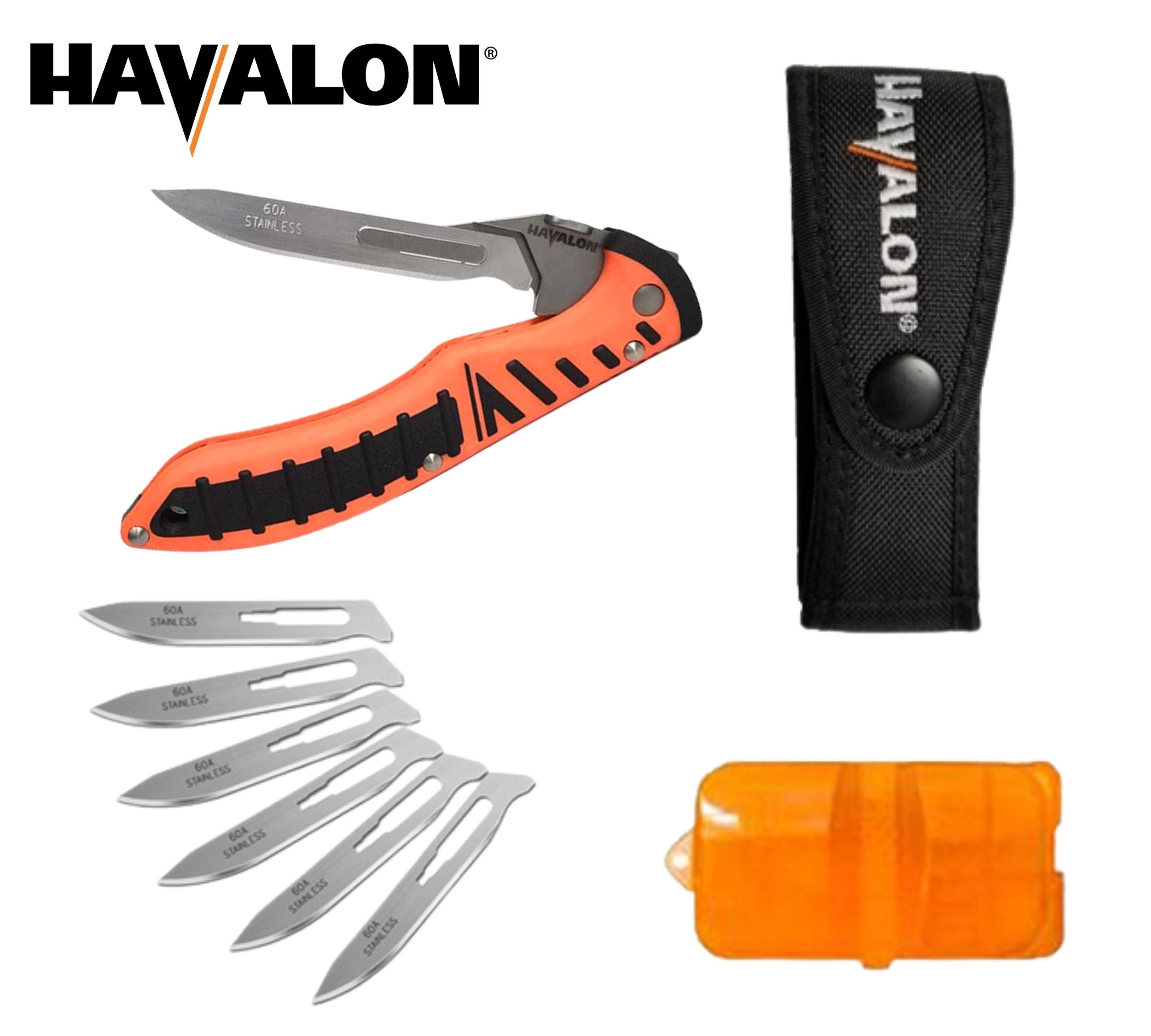 The Havalon Forge was built to give users a grip that is unmatched by any other Havalon.

The rubberized handle is the first of its kind featuring the Quik-Change removable blade system.

With a more advanced tread and a large finger guard the Havalon Forge will give users more control than ever before.

This knife is all you need—no need to carry extra knives, files or other sharpeners on your next adventure; just snap on another blade and go.
We only have 1 item left. Don't miss out!
Included in Havalon Piranta Forge Orange Knife Set...
• Havalon Folding Knife Piranta Forge Orange Stainless
• 6 additional stainless steel 60A™ blades
• Havalon Nylon Holster
• Havalon Quik-Change Blade Remover
• ABS polymer handle with non-slip TPR rubber grip covering.
• Ambidextrous thumb studs
• Liner-lock construction
• Nylon holster included
• Fits all styles of Piranta Blades
• Packaged with Razor Sharp Skinning Blade
| | |
| --- | --- |
| Type: | Folding Knife |
| Blade Material: | Stainless Steel 60A |
| Blade length: | 70 mm |
| Blade shape: | Straight Back |
| Serrated : | No |
| Handle: | ABS Polymer with TPR Rubber grip |
| Handle length: | 115 mm |
| Total length: | 187 mm |
| Locking type: | Linerlock  |
| Weight: | 45.5 g |
| Clip: | Yes |
| Holster: | Nylon |
| Origin: | China |
| Warranty: | Limited Lifetime |