About Us Wild Outdoorsman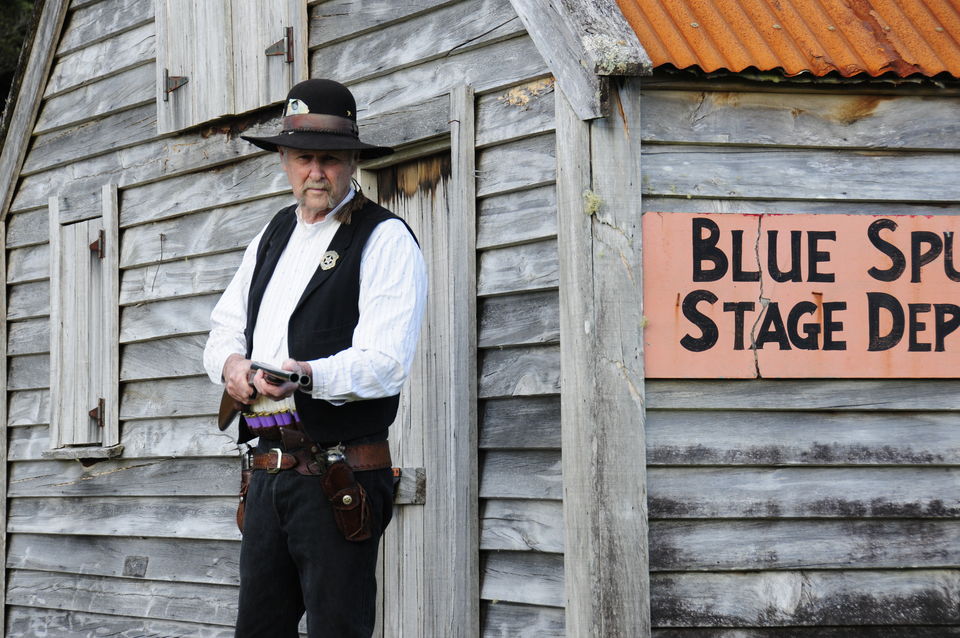 WYATT (NIGE) BIG BOSS | Owner
Nigel present owner from 2006 - Nige brings an abundance of knowledge to the field of Hunting & Fishing. Firearms have been a constant & continuous passion throughout his life. Being actively involved with both Pistol Clubs in Hokitika and a member of Pistol NZ for over 27 years. Served Pistol NZ as a holster qualifying instructor, having put many shooters through holster courses including several members of the NZ Police. Also a member of Pistol NZ Range Certifying committee for several years. Having also shot competitively at hundreds of matches nationally and internationally. Meeting many shooters at all levels of competency and skill levels. Wyatt also has enjoyed fishing all his life and has vast knowledge on all things fishing, even the best places to catch the best fish on the West Coast! Nige also enjoys Duck Hunting. With an abundance of knowledge on all fishing equipment, fishing spots, Firearms and Hunting makes Wyatt our Master & Creator.
Fave Caliber: 9mm, 45 ACP | Fave Guns: Marlin 1896 44-40 Lever Action, Ruger Single Action | Fave Optics: Bushnell | Fave Rod: Abu Garcia Veritas

Unfinished biz: 20kg + Salmon, Big Canadian Goose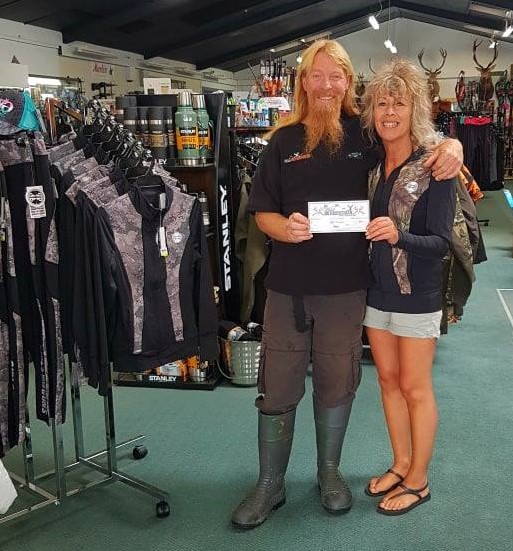 BOSS (CAROLE) BIGGER BOSS (DE-PART-MENTAL HEAD) | Hokitika Branch Manager
Carole - Hokitika Branch Manager since 2011 Brings a vast range of knowledge on all products that are available in store and the best brands for all your Hunting, Fishing or Camping & Clothing needs! Carole also enjoys fishing and long walks on the beach. She has been a fast learner when it comes to hunting and fishing! You'll catch Carole behind the counter at our Hokitika store with a big friendly face waiting to help you with anything you need!
Fave Caliber: 22LR | Fave Guns: Browning BL22 | Fave Optics: Leupold | Fave Rod: Abu Garcia Veritas

Unfinished biz: 20kg + Salmon, Big Snapper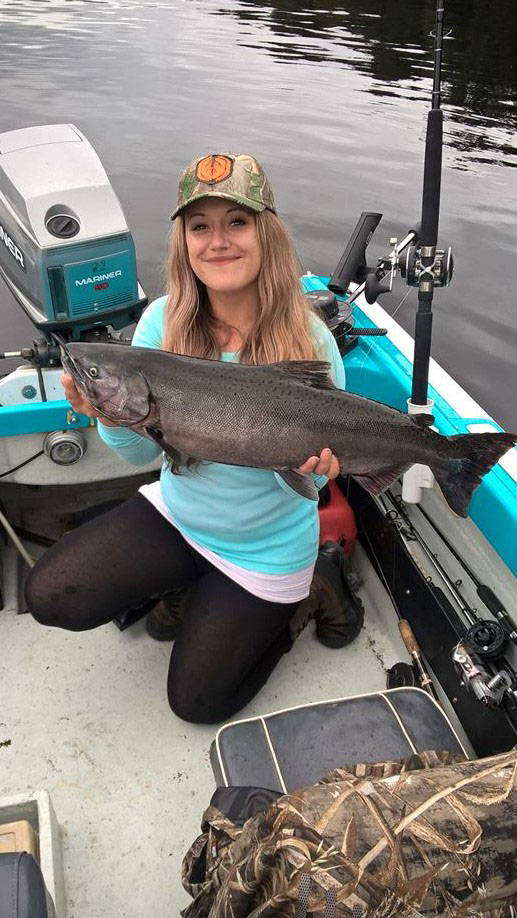 SHARP SHOOTA (ASH) JUNIOR BOSS (ADVERTISING EXECUTIVE HEAD) | Marketing Manager
Ashlea - Junior Boss & Advertising Executive Head since 2013 Ash is the mastermind behind all our advertising, design and our website. Ash also loves Hunting, Fishing and just being outdoors testing the gear! Ash is also a member of the local Hokitika Pistol club. Ash also enjoys target and long range shooting with 22LR Rifles. Ash will also be found at our Hokitika Branch behind the counter & behind our computer to help you with all your hunting or fishing needs!
Fave Caliber: 7mm08, 9mm, 22LR | Fave Guns: Sig Handguns, Savage A22, Howa mod 1500 | Fave Optics: Sig Sauer | Fave Rod: Abu Garcia Veritas & Penn 320 Boat combo
Unfinished biz: Red Stag, Bigger Salmon
BROTHER PAUL - GREYMOUTH BRANCH MANAGER ( GREYMOUTH BOSS ) | Greymouth Branch Manager
Bro Paul - Our Greymouth branch manager since 2015, Brother Paul has been at Fishing and Firearms since 2010 so has great knowledge of all your local needs, for fishing, hunting, camping, tramping and general outdoor activities. When not in the store, Paul can usually be found out on our many lakes and rivers whitebaiting, Trout, Kahawai or Salmon fishing. He also tries to fit a little surfcasting in as well. With talking to the fishermen and hunters on a daily bases, has an updated knowledge of what's happening out there on the West Coast. So if your in Greymouth call in and say gidday!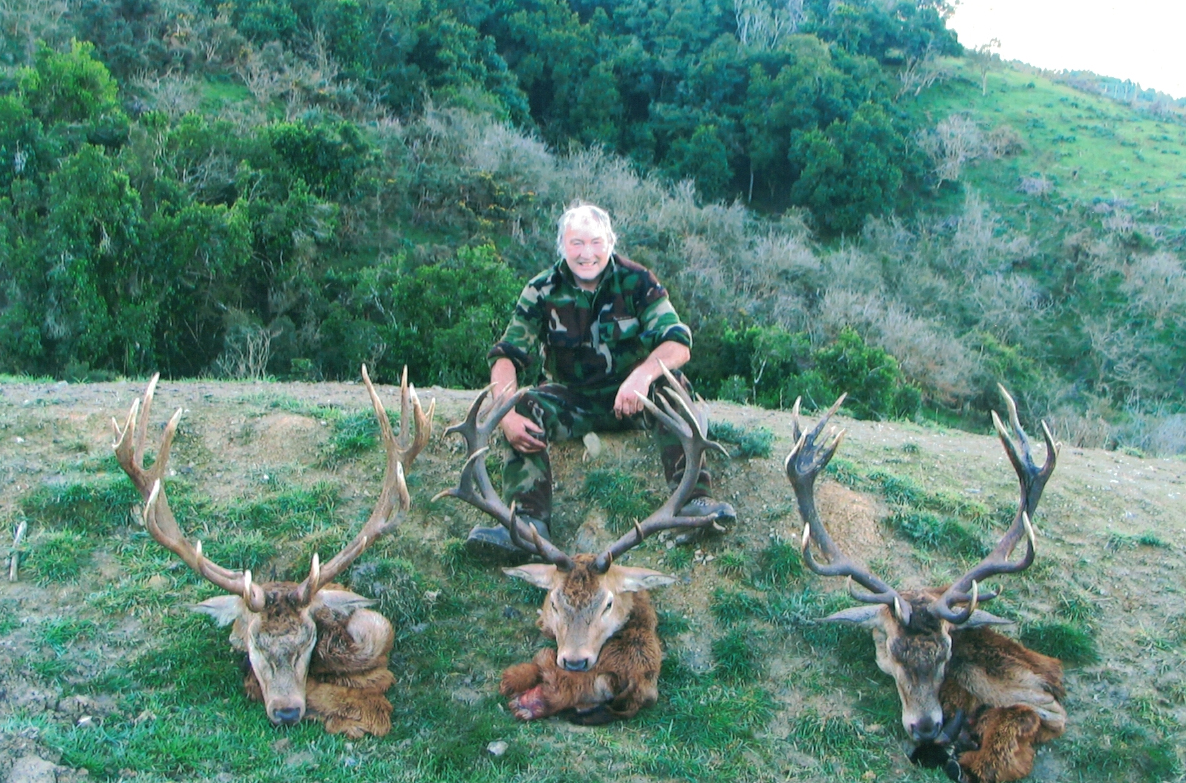 GRANT | Greymouth Branch
Grant has been working in our Greymouth store since 2017 and brings a huge amount of knowledge and experience! Grant has had a life long interest in Hunting and Fishing and has huge collection of trophies that are showcased in our Hokitika store. Grant has Hunted and Fished all along the West Coast, Stewart Island and has traveled to other parts of the world to hunt and fish. Grant also owned and operated NZ's only farmed heard of pure rock mountain Elk in 1988 along with his accommodation Lodge - Wapiti Park Homestead which then lead him to guided hunting and fishing trips for clients from all over the world. Grant is also a member of the local Hokitika Pistol Club with an interest in Cowboy Action Shooting, Black Powder and .22 Shooting. You will find him part time and on weekends in our Greymouth store!
Fave Caliber: 30-06 | Fave Guns: Winchester mod 70, Benelli M2 12ga | Fave Optics: Lieca | Fave Rod: Sage 3 6wt
Unfinished biz: 13" + Bull Tahr, 250 DS + Fellow and a 20kg Salmon
TiltViewer requires JavaScript and the latest Flash player.
Get Flash here.