Buck 110 Folding Hunter' LT Knife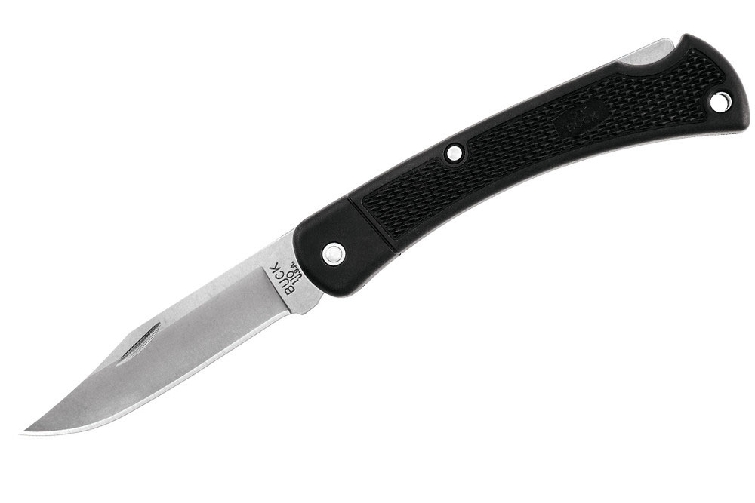 The 110 Folding Hunter® is one of America's favorite knives, this version, the 110 Folding Hunter® LT, will undoubtedly follow in suit.
Weighing barely over 3 ounces, the LT is created with lightweight molded nylon, drastically reducing its weight while maintaining
the same quality as the original Folding Hunter®. The clip point blade is finished with Buck's advanced Edge2x blade technology
for unbelievable sharpness and edge retention out of the box.
We only have 1 item left. Don't miss out!
Includes a black, polyester sheath.
Blade Thickness: 0.120"
Blade Length: 3 3/4" (9.5 cm)
Weight: 3.2 oz (90.7 g)
Handle: Nylon
Carry System: Sheath
Origin: Made in the USA

Available Features and Options
420HC Steel
This is Buck's standard blade material because it approaches the wear resistance of high carbon alloys while delivering
the corrosion resistance of chromium stainless steels. Add our exclusive heat-treat process and you have a very user-friendly
combination of superior corrosion resistance with excellent strength for wear resistance and durability. You also have a blade
that is easy to resharpen. For best performance we harden to a Rockwell hardness of Rc 58.

Clip
The crescent tip makes the blade thinner with a sharper point. This shape provides good control for detail work and cutting
in tight places. It is also well suited for intentional punctures like new holes in your belt, etc. While the point of the blade is
effective for detail work, it's not as strong as the thicker points on drop points and skinners.