Svord Peasant Knife 3" Blade - Plastic Handle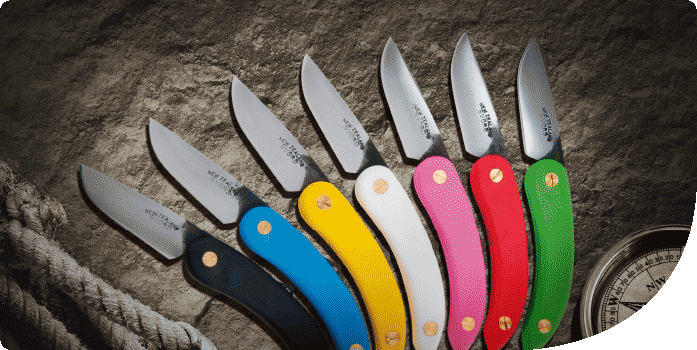 * Colours: Red, Yellow, Green, Blue, Pink, Black, and White
* Plastic Handle
* Model # PKPP
* Size: 7.5cm

Not just any old knife, but the B.W. Baker Peasant Knife. Such an old concept that it's new; so new that it's old. B.W. Baker, Master Cutler, felt that the idea of creating his latest knife range was calling to him from the past. Using old fashioned methods and relying on the oldest low-tech methods, Svord™ proudly present their Peasant Knife. What does it do? Well, it cuts.
We only have 3 items left. Don't miss out!
* Individually handcrafted
* Handground convex edge design like rocket nose cone
* Warranted for life against breakage under normal use
* Highest quality carbon tool steel
* Meticulously tempered blade
* No stainless steel
* All Svord knives are made in New Zealand