Stoney Creek Microtough Trousers - Tuatara Forest
U P D A T E
As at 3pm Tuesday 24.03.2020
We are open on the 24th and 25th while the level 3 lockdown is in place. 
Normal hours Tuesday. 9am - till we slow down on Wednesday. This includes both Greymouth & Hokitika stores.
*** We will be in lockdown for a minimum of 4 weeks ***
Services: 
* Mountain Radios - no new radios will be issued or hired until alert level has been reduced to level 1 
* NZ Couriers - The Hokitika Branch is a Depot for NZC, this will mean that NZC customers will have to contact NZC direct in Christchurch to organise pick ups and or purchase bags & tickets. 
you can find a contact here - https://www.nzcouriers.co.nz/
We will do our best to fulfil any online orders made. Our website will still be operational during lockdown and any orders will be shipped when the lockdown is lifted.
Keep safe team !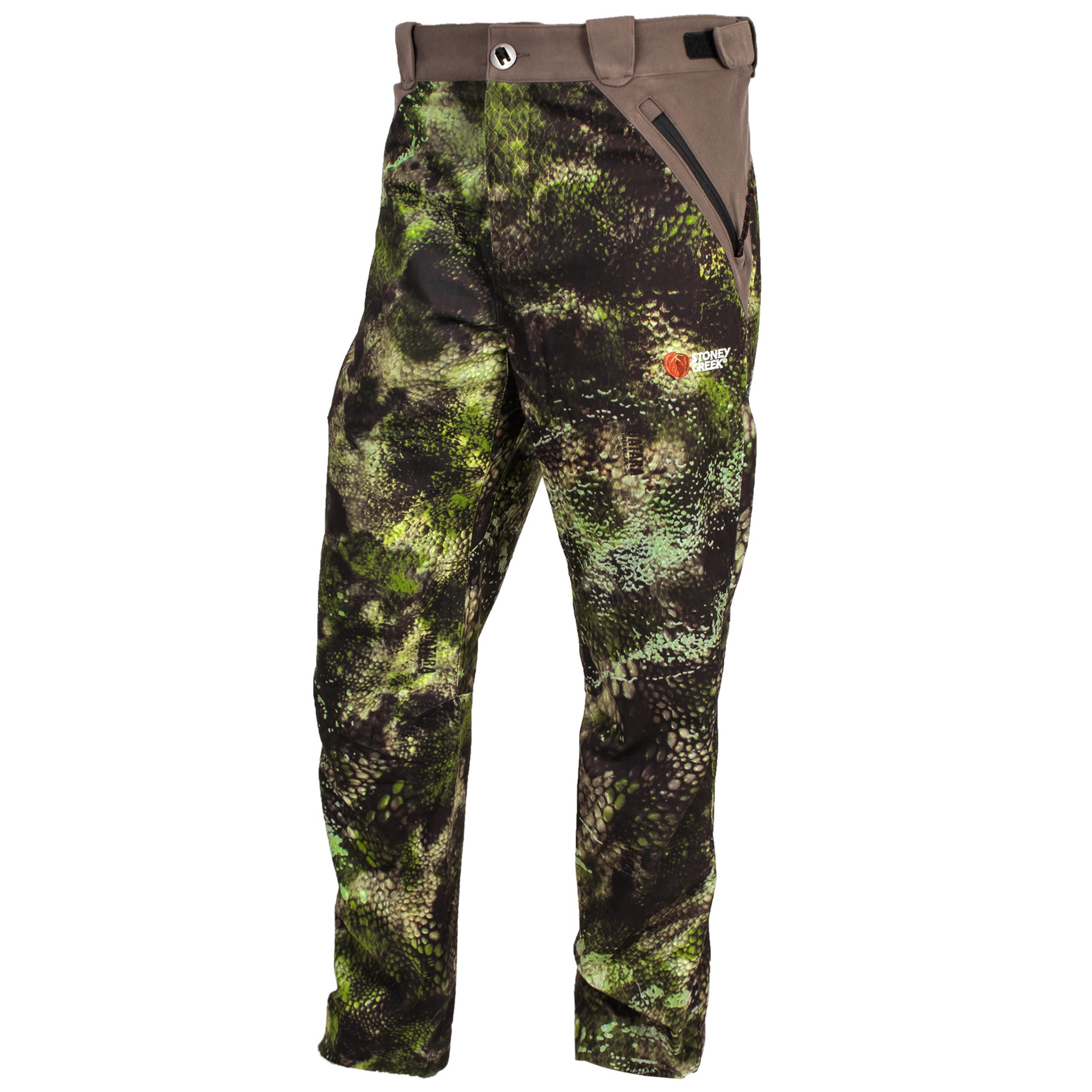 Highly durable and lightweight. Microtough is made from a polyester micro yarn. The highly resistant outer face has a Teflon™ Durable Water Repellency (DWR) that sheds water, repels dirt and stains and will not wash out. The inside of the fabric is woven flat using a special technique that enables the fabric to move with the skin. Microtough strong woven face lasts a heap longer, and less chance or tearing when you're hunting in the scrub. Resistant to hook grass and burrs.

- Quick Dry
- Durable
- Silent

A entry level microtough trouser. Designed for durability & performance without the extra features.
- Front hand pockets
- Articulated knee for movement when climbing
- Belt loops
- Yoke at back for shaping and a better fit
Care:
Machine or hand wash inside out using mild soap. No powdered detergents, no bleach or softeners. Tumble dry warm, avoid naked flame.

TUATARA® CAMO
All camouflage is designed to make you hard to see. But that's just the table stakes in the world of hunting. The elite hunter is searching for far more. More than just an edge, more than getting close. It's the ability to have total control over a situation. So you can challenge every aspect of a hunt, take time, reflect, respect and choose. Tuatara® Camo puts you in a zone like no other and takes you closer to your prey than ever before. Closer than you ever dared. Become one with the land. Take your time and choose your next move. Raise the bar, challenge old traditions, embrace your primal instincts and rewrite every definition of the word 'stealth'.

Tuatara® Camo. Hunting as nature intended

TECHNICAL BY NATURE
Tuatara® Camo takes hunting to the next level. We've redefined what it means to hunt undetected with four key technical design elements that will confuse the animal eye and enable you to become one with your hunting domain.