Ridgeline Kahu Bino Harness - Excape Camo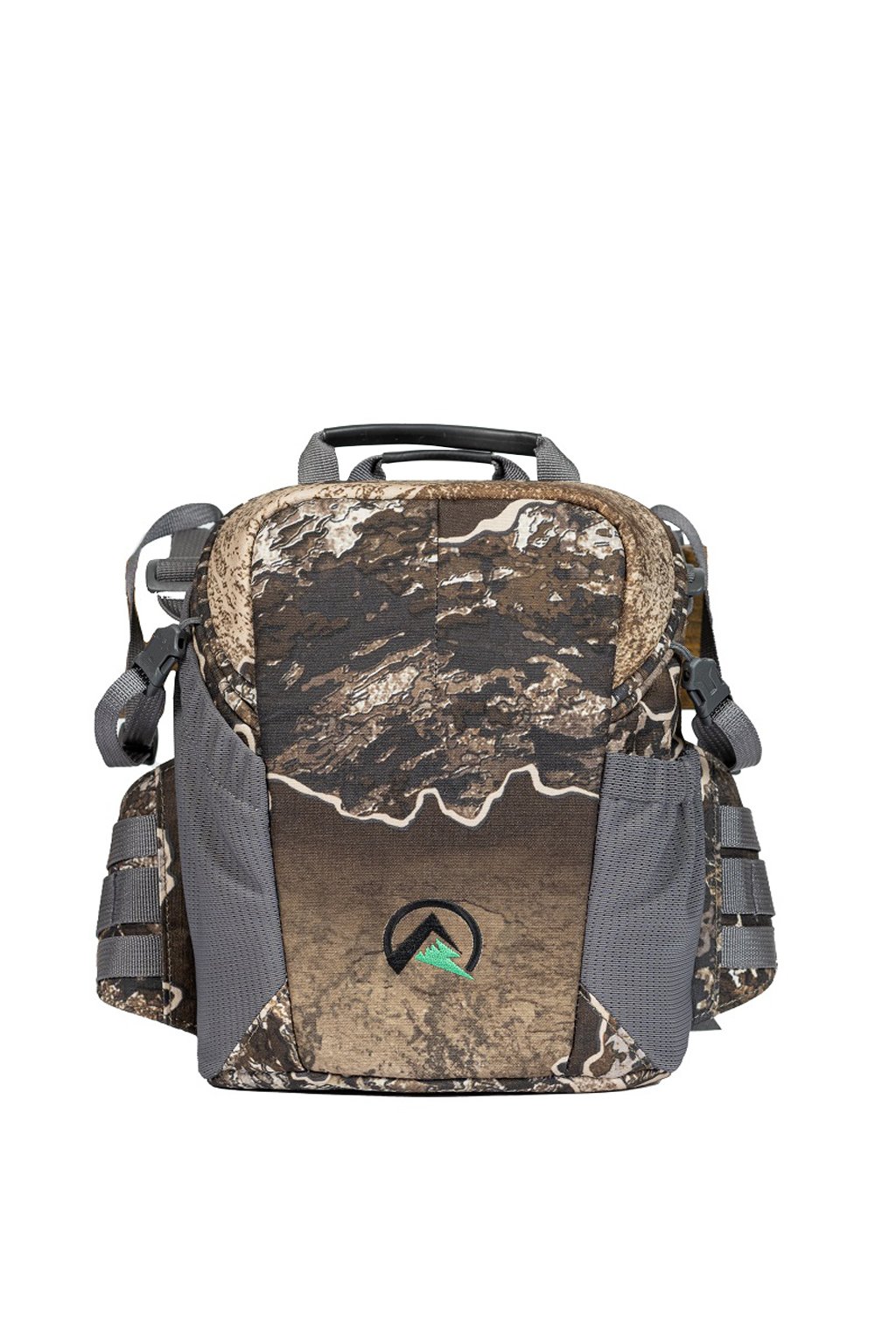 This bino system been designed in New Zealand to fit most sizes of binoculars. The three removable internal shims allow for additional customisation as required. It features a forward opening, angled magnetic closure for efficient one-handed access and security. The clean, low profile front gives improved vision and reduces bulk. Also available in Excape camo.
We only have 4 items left. Don't miss out!
Secure magnet closure system
Large zipped phone pocket
Adjustable tethers and harness system
Molle system for range finder and ammo pouches
Water resistant rain cover
Side pockets
Empty weight including harness: 415g
100% recycled 300d ripstop polyester with TPU coating for water resistance
Designed in New Zealand, made in Vietnam
Made to fit most roof prism binoculars, currently on the market
Dimensions: 170mmW X 70mmD X 220H