Berkley Gulp! Trout Nuggets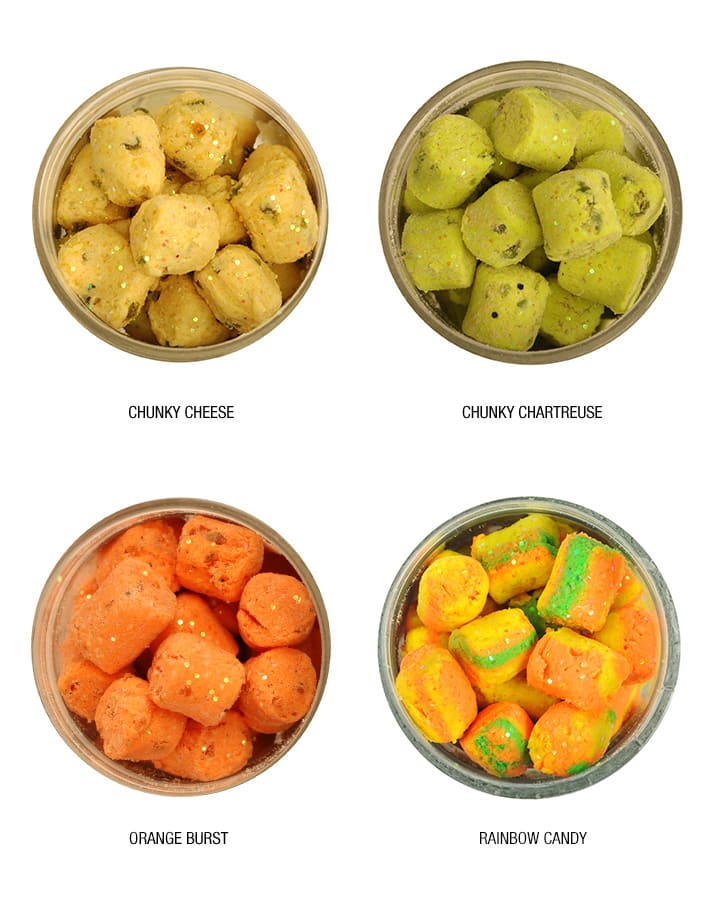 The Berkley Gulp Alive Trout Nuggets releases scent 400 times more than regular plastic baits and is by far the most effective trout dough nuggets ever. You will experience up to a 55% greater catch rate than the leading competitors product.

The Berkley Gulp Alive Trout Nuggets are formulated with the world's most powerful scent and flavour ingredients ever produced. That means you can attract more fish with these baits. Field tests confirm that the fast dispersing scents and alluring Gulp flavour bits provide a potent and ultra-effective feeding stimulant for trout. This is simply the best trout bait that Berkley scientists have made to date.

The Berkley Gulp Alive Trout Nuggets, lying on the stream bottom or drifted downstream, are the perfect tempting treat no passing trout can resist.
Release more scent than regular plastic baits
100% biodegradable
Most powerful scent and flavour
Pre-formed nuggets are easy to rig with less mess
Fast dispersing scent
Size: 7/8" x 3/8"
Re-sealable jar (1.1 ounces)
Details of the product above will be automatically included with your enquiry.