Umarex Walther Special Operations PPQ Mechanical Airsoft Pistol: Clear, 6mm BB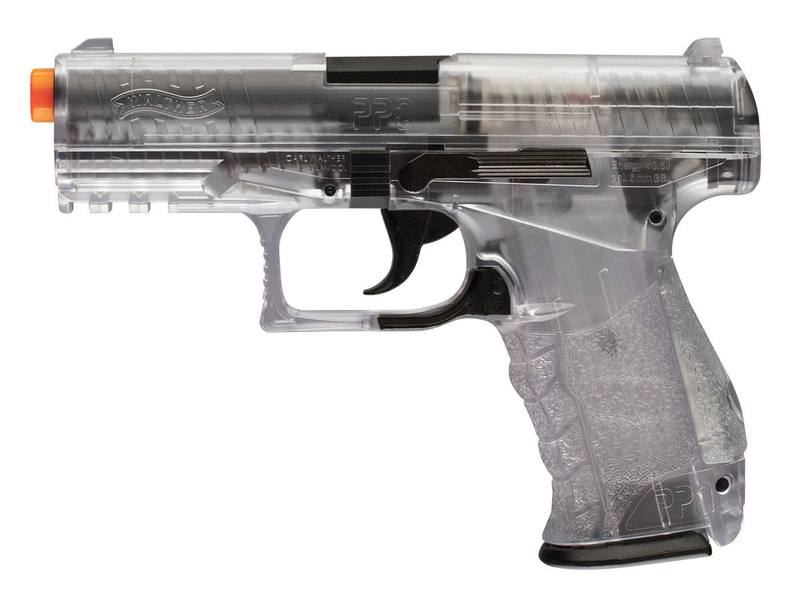 This Walther Special Operations PPQ airsoft pistol features metal barrel and an integrated accessory rail. This single-action, spring-loaded pistol can archive velocity of up to an amazing 300 feet per second (with .12g BBs).

To use. simply load the magazine with up to 15 6mm plastic BBs and insert it into the magazine well just as you would on the regular USP. Pull the slide back to cock the spring and load a BB into the barrel. Pulling the trigger releases the spring and plunger, which in turn slams forward to propel the BB out of the barrel.

The PPQ comes with two magazines and pot of 400 .12g 6mm BBs.

Specifications:
• Brand: Walther
• Velocity: 300fps
• Caliber: 6mm
• Ammo Type: Airsoft BBs
• Total Length: 7.25"
• Capacity: 15
• Action: Single Repeater
• Power: Spring
• Trigger Action: Single.
Sorry we are out of stock!
To complete this purchase you must be over 18 years of age or older. You will be asked to supply a copy of your photo identification as proof of age in order to complete the purchase.
Purchase of this item requires a signed Police Mail Order Form, you will need to complete a Police Order Form and take it into your local police station to have it signed off. The form can be found from the link below. You can download the form here
Details of the product above will be automatically included with your enquiry.