Thompson Center R22 Performance Center Stainless .22 LR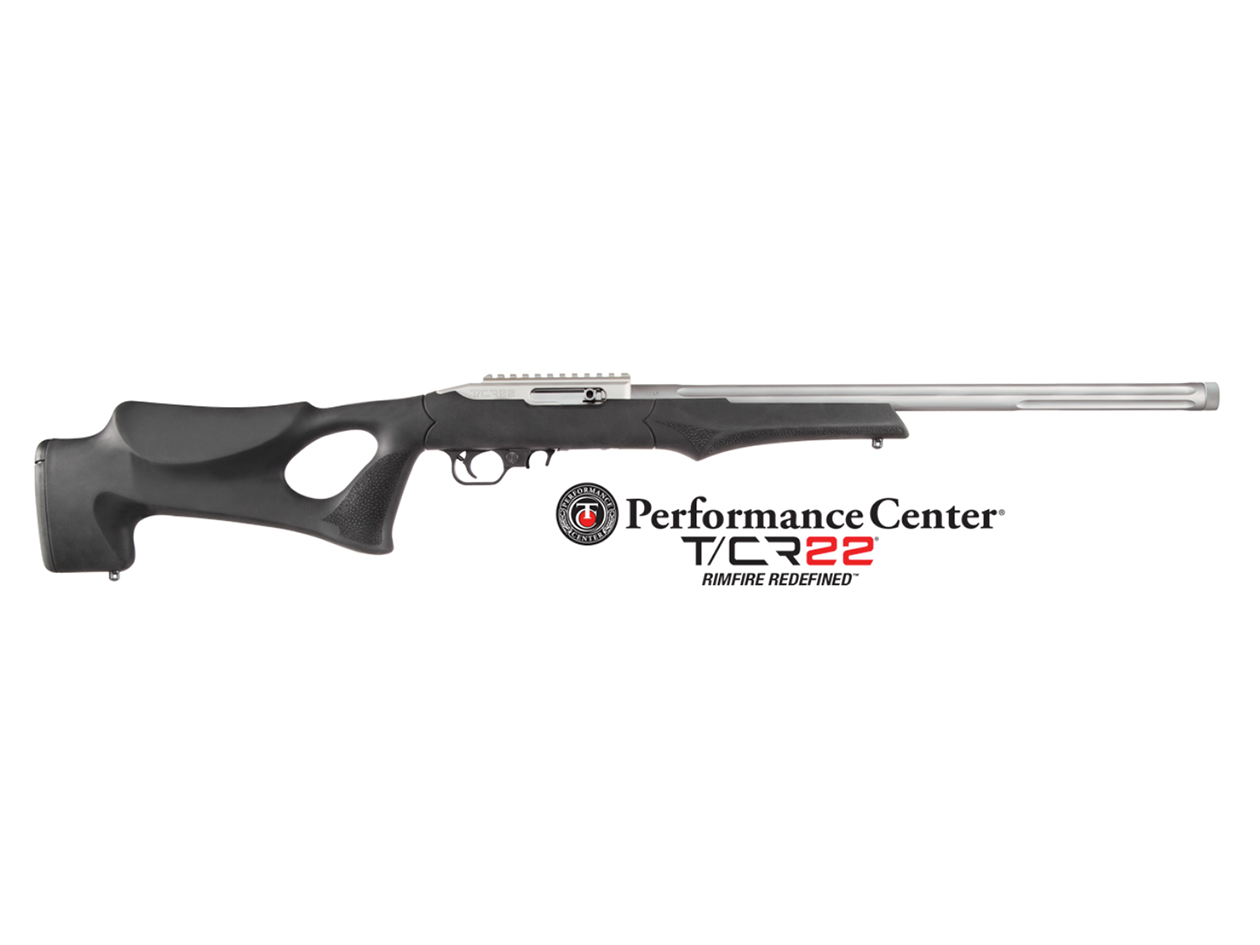 Designed for competitive shooting and hunting applications, the Performance Center® T/CR22® rifle has been engineered for supreme accuracy and ergonomics. Featuring a light, crisp trigger pull, button-rifled heavy contour barrel, and a threaded muzzle that allows for the use of a suppressor or other muzzle device.
We only have 1 item left. Don't miss out!
Purchase of this item requires a firearms license, you will need to complete a Police Order Form and take it into your local police station to have it signed off. The form can be found from the link below. You can download the form here
• Fully-machined 6061 aluminum receiver - with hole at rear to allow
cleaning from breech
• Fully-machined stainless steel bolt
• Heavy contour stainless steel 20˝ fluted barrel
• 1:15˝ twist button-rifled barrel provides outstanding accuracy
• Built-in picatinny rail on top of the receiver for easy, secure mounting of optics
• Sculpted, ambidextrous Hogue® OverMolded® Thumbhole stock
• Large bolt handle provides easy operation
• Ergonomic stock design for a steady hold
• Easy-to-use push-button safety
• Crisp trigger right out of the box
• Easy-to-push magazine release lever
• Hand-filling forend with textured grip panels and .920˝ barrel channel
• Threaded muzzle for mounting muzzle devices with ½-28 UNEF Threads
• Sling swivel studs
• Compatible with most after-market 10/22® parts and accessories
Caliber : .22 LR
Finish/Stock : Satin/HOGUE® OverMolded®
Trigger : None
Barrel Length : 20"
Rate of Twist : 1:15
Capacity : 10 Det. Mag
Length of Pull : 14"
Overall Length : 38.5"
Weight : 6.95 lbs.
Sights : None
Rifling : 5R
Model # : 12086