Rossi 8122 .22 LR Blued/Synthetic with 4x32 Scope &Suppressor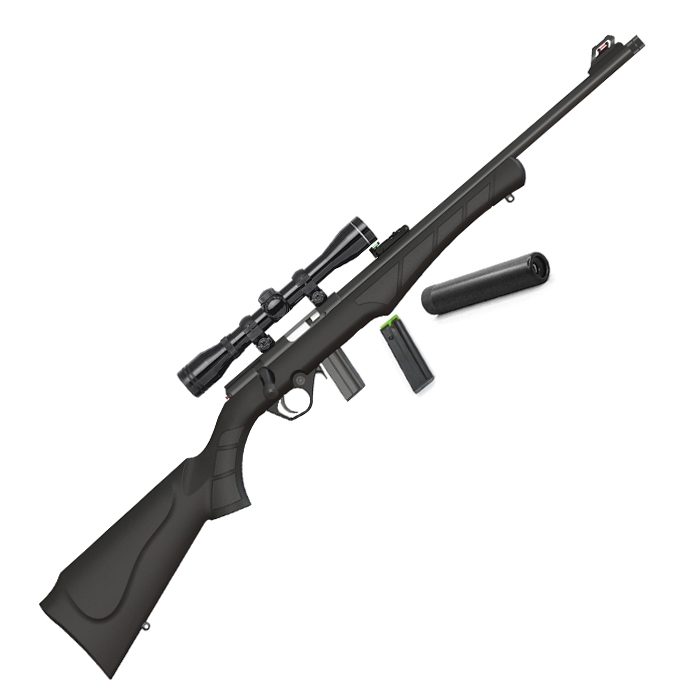 Rossi USA has made a name for itself among consumers as a maker of affordable, quality firearms, though the brand has not traditionally been associated with bolt-action rifles. Rossi's 8122 is a simple, rugged and functional magazine-fed, rimfire bolt-action chambered in .22 LR at an attractive price. Add in a 4x32 scope and you've got yourself a great rimfire package at an even better price.

This is a few-frills rifle ideal for a variety of applications; the plinker, rancher, small-game hunter, and youth shooter will all find much value in this model. There are few rifles that offer greater utility than a bolt-action rimfire, and the .22 LR means it is economical in terms of ammunition.
We only have 4 items left. Don't miss out!
Purchase of this item requires a firearms license, you will need to complete a Police Order Form and take it into your local police station to have it signed off. The form can be found from the link below. You can download the form here
• Calibre: .22
• Cartridge: .22 LR
• Action: Bolt-action
• Magazine Type: Detachable
• Magazine Capacity: 10 rounds
• Sights: None
• Safety: Cross-Bolt Safety
• Barrel Length: 18"
• Barrel Thread: 1/2x20
• Finish: Blued
• Stock Synthetic, Monte Carlo
• Overall Length: 36''
• Weight: 2.5 kg.