Stoney Creek Suppressor Jacket - TCF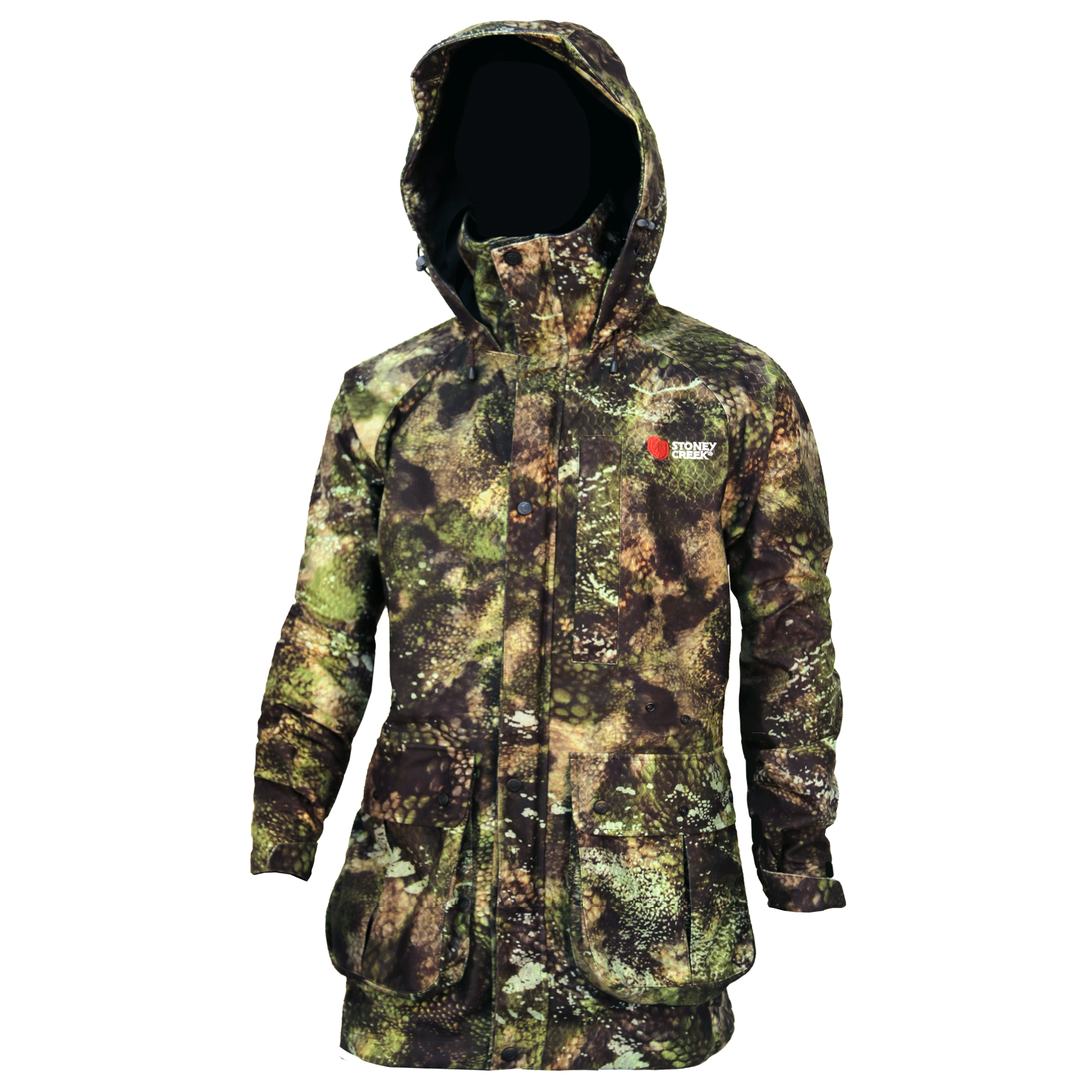 Now available in TCF
Tuatara Forest

The Suppressor Jacket has been specifically designed and tested to maximise your experience inn the outdoors, where you adventures may take you across rugged mountainous terrains, deep native bush, or vast open plains. Purpose-built for the outdoorsman who demands waterproof performance across all their big game, waterfowl and upland game hunting.
We only have 9 items left. Don't miss out!
• Fleece lined internal collar and hood
• Domes above pocket flap to keep pockets open
• Room across back for raising arms to shoot
• Large front pockets will easily take a box of shells
• Pockets positioned to not get in the way of a shotgun cartridge belt
This high performance 3-layer fabric is silent, 100 % waterproof (10,000mm ASTM tested), 100 % windproof, 100 % seam-sealed and high breathability. Inner layer is CIBA antimicrobial treated to eliminate odours, kill bacteria and is DWR treated to repel water, blood and stains. Holds less water and hook grass, due to the micro-brushed polyester face heat treated with Teflon™ DWR.
100% Waterproof (10,000mm ASTM tested)
100% Windproof
100% Seamsealed
Breathable

Weight 1150 grams