Stoney Creek Stow It Jacket - Tuatara Forest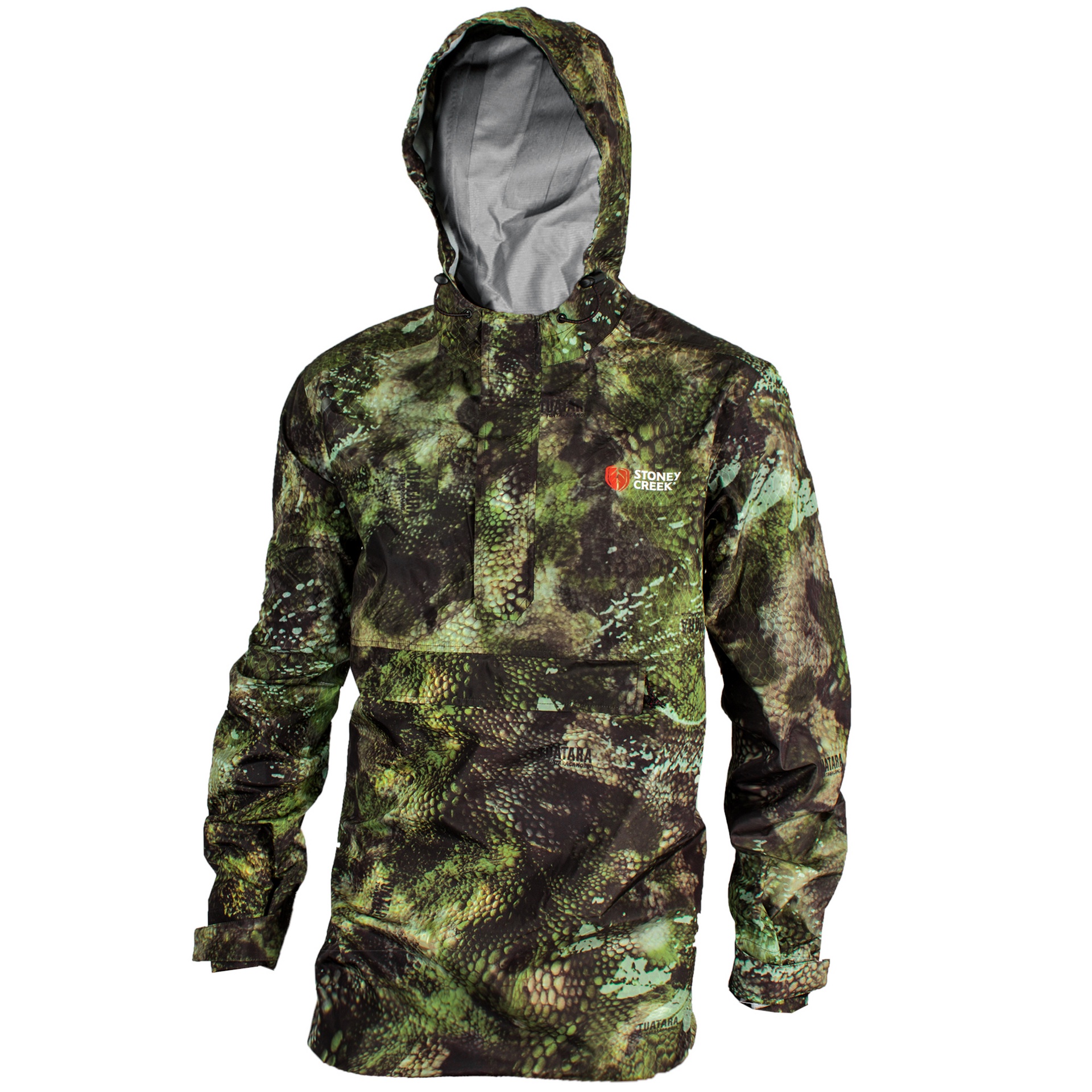 The StowIt jacket has been specifically designed to keep you dry during those unexpected downpours while hunting in unpredictable weather.
Light, fast drying and packs down into pocket, weighing less than 400 grams (size L)
Features 
• Long covered front-zip, easy to pull on and off
• Adjustable cuffs to seal in warmth
• Packs into front pocket for easy transport / packing

Fabric
A 3-layer polyester, 100% waterproof (8,000 ASTM tested), 100% windproof, 100% seam sealed and ultra lightweight fabric. Moderate breathability. The tight woven construction and DWR coating stops the fabric soaking up the water.

Performance
100% Waterproof (8,000 ASTM tested)
100% Windproof
100% Seam Sealed
Lightweight

Care
To maintain top performance of your Stoney Creek garment we recommend a regular warm washing at 40 degrees, inside out with a non-powdered laundry detergent (Sports Wash) and occasional warm tumble dry, inside out.
A warm wash assists in killing bacteria and the warm drying for 20 minutes revives the fabric and rejuvenates the DWR and the Teflon coating ensuring on-going performance.
NB: Powdered detergents have UV brightness visible to animals. We recommend reapplying DWR every two years. It is not recommended to store your garment damp, wet and scrunched.