Coghlands Tent Pegs 23cm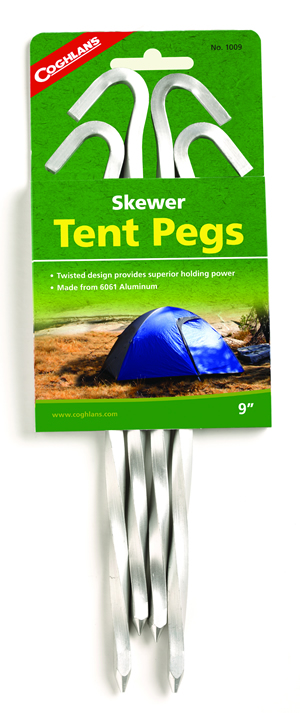 Four twisted square aluminum tent pegs provide solid holding power in tough terrain. Suitable for larger family style tents, canopies, etc. Made from 6061 aluminum these pegs are difficult to bend and retain their shape. Length: 9″ (23 cm) Weight: 0.85 oz. (25 g).
We only have 2 items left. Don't miss out!