Snowbee Neoprene Chest Wader Granite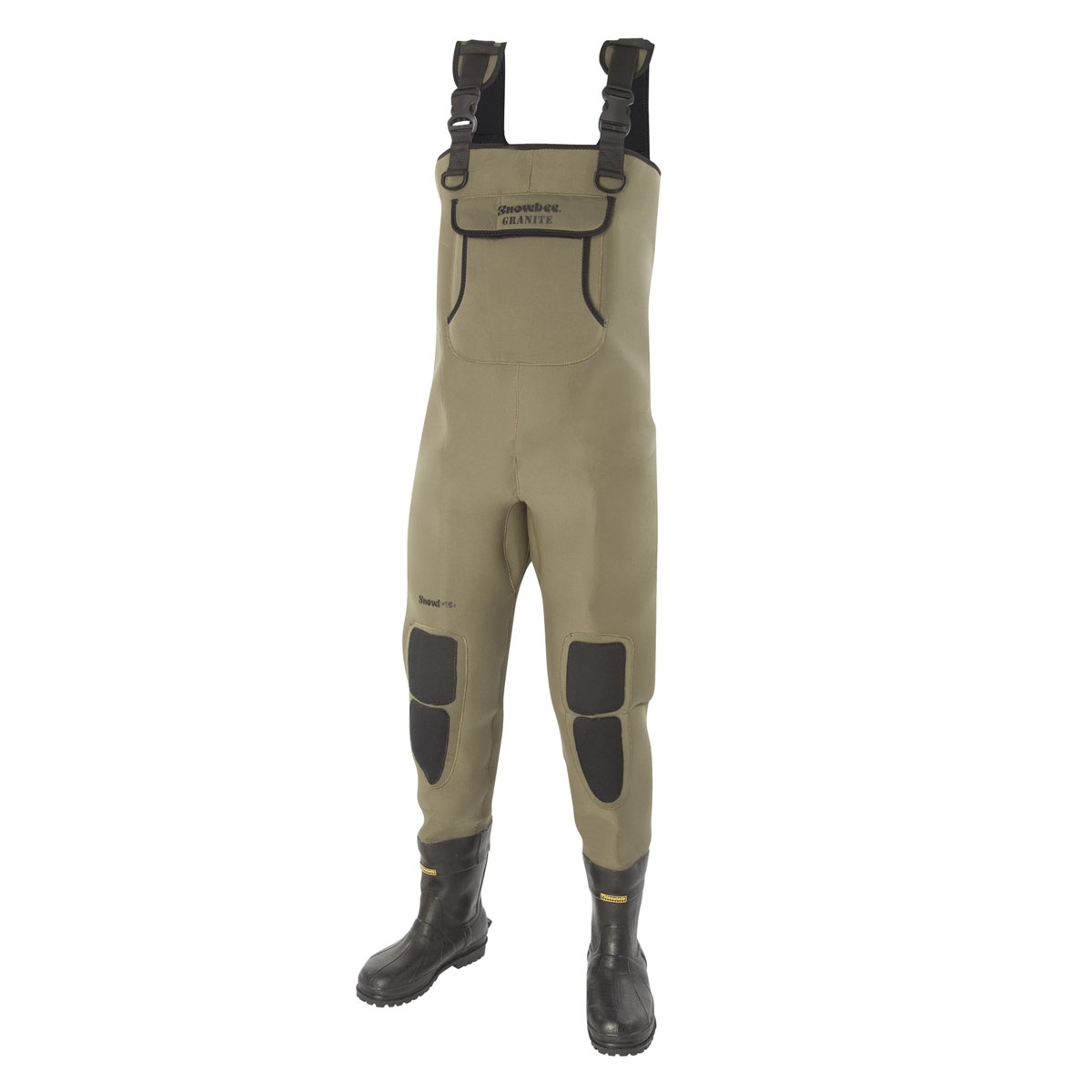 Snowbee Granite chest waders are rugged, tough and dependable. Constructed from a high quality neoprene with a rubber boot they are both comfortable and affordable. CR grade neoprene starts life with more elastic than cheaper grades and retains its elasticity and so providing greater comfort.

4mm double lined, 100% SCR neoprene
High back style with integral neoprene braces for additional warmth across the shoulders and top of back
Elasticated front adjusters with quick release plastic buckles
Heavy duty, neoprene lined rubber boot
Unique 3-part kneepads – double layer neoprene, plus 2-piece resin impregnated knee pad which is puncture and chafe resistant
'Roll-down' facility on the chest waders, allow conversion to a waist wader
Sizes 6-14
UK Sizing
Warranty: 12 month warranty with proof of purchase if any manufacturing or material faults develop. The item will be replaced or repaired (at our discretion).
We only have 5 items left. Don't miss out!