Snowbee 150D Rip-Stop Nylon Chest Waders
U P D A T E
As at 3pm Tuesday 24.03.2020
We are open on the 24th and 25th while the level 3 lockdown is in place. 
Normal hours Tuesday. 9am - till we slow down on Wednesday. This includes both Greymouth & Hokitika stores.
*** We will be in lockdown for a minimum of 4 weeks ***
Services: 
* Mountain Radios - no new radios will be issued or hired until alert level has been reduced to level 1 
* NZ Couriers - The Hokitika Branch is a Depot for NZC, this will mean that NZC customers will have to contact NZC direct in Christchurch to organise pick ups and or purchase bags & tickets. 
you can find a contact here - https://www.nzcouriers.co.nz/
We will do our best to fulfil any online orders made. Our website will still be operational during lockdown and any orders will be shipped when the lockdown is lifted.
Keep safe team !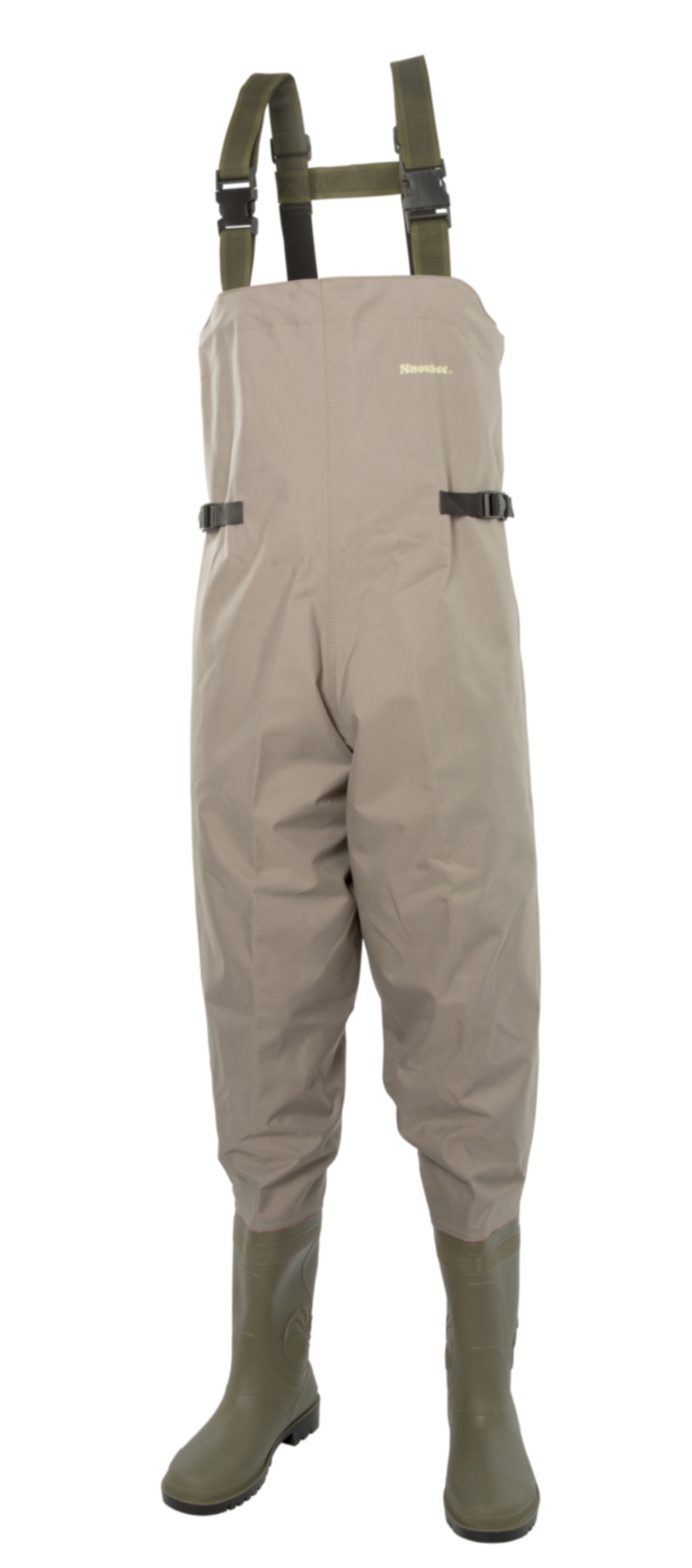 Snowbee's new 150D Rip-stop Ballistic Nylon material is lighter, tougher, more durable and more flexible than the old PVC, so offers the wearer greater protection coupled with added wearer comfort.

'American Style' full cut, with seams up the outside of the legs and a single front-to-back crotch seam to avoid chaffing. Adjustable webbing braces with elasticated rear section and quick-release plastic buckles. Elasticated drawstring around chest with side adjuster straps for snug fit. Opposed buckles allow waders to be rolled down into a waist wader. Inside flap pocket.

Tightly woven 150D Rip-stop Ballistic Nylon outer to resist thorns and abrasion
Inner PVC coating ensures they remain 100% watertight
Double-stitched seams heat sealed on the inside for added strength
Quality two-tone PVC boot
We only have 8 items left. Don't miss out!