Savage B22 Blued .22LR + Tasco Scope + Suppressor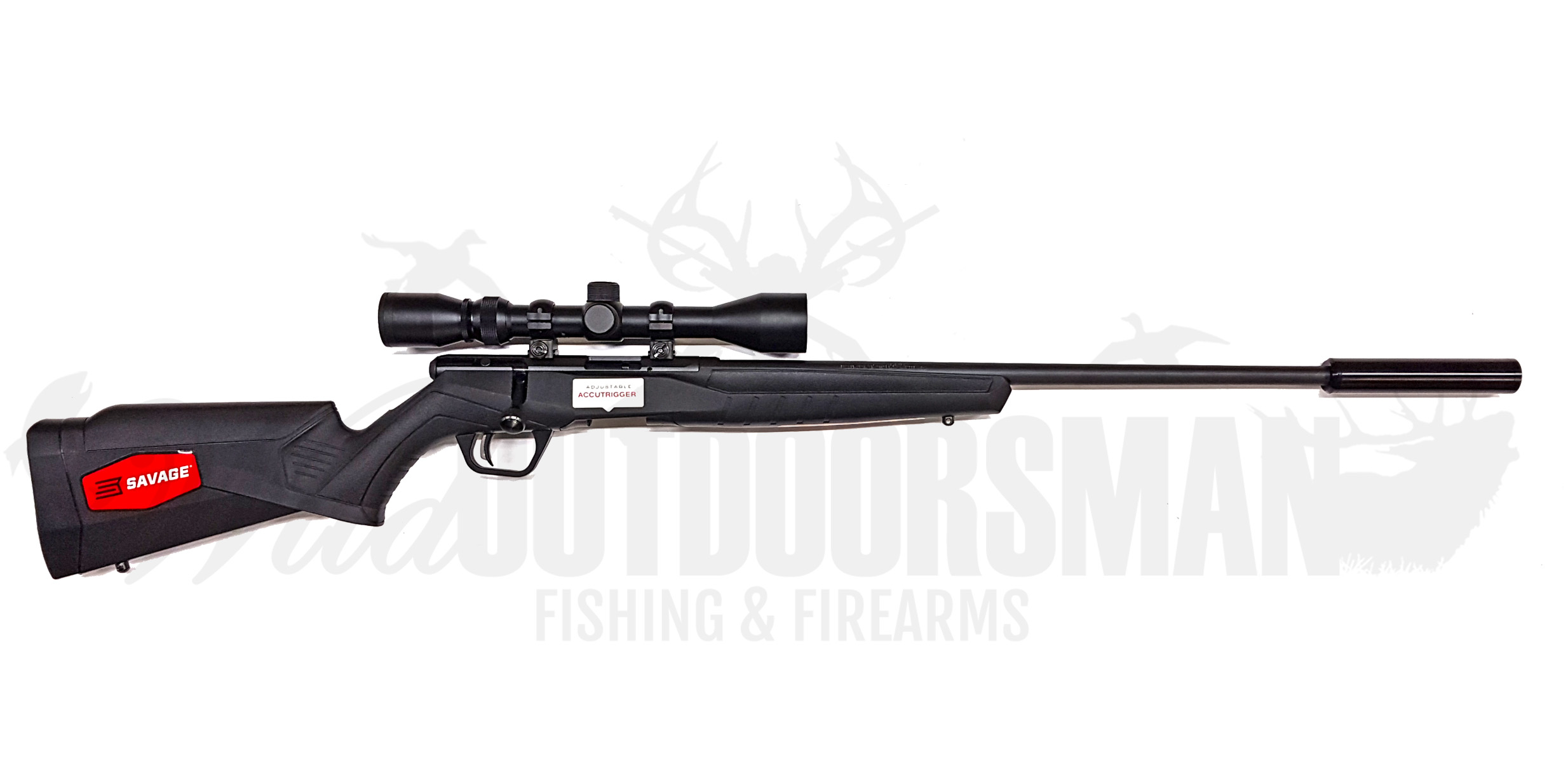 THIS PACKAGE INCLUDES:
- Savage B22 rifle
- Tasco 3-9x40
- Rings
- Rimfire suppressor

Savage has added to its line of modern new firearms with he B Series Bolt-action rimfire rifles. The new model' ergonomically designed stock, higher comb, top tang safety and target style, vertical pistol grip allows shooters to hold the rifle in a more natural position that puts less pressure on the wrist. Like the popular A series rimfires, all B series rifles feature a 10-round rotary magazine and the accuracy-boosting adjustable AccuTrigger™.
We only have 1 item left. Don't miss out!
Purchase of this item requires a firearms license, you will need to complete a Police Order Form and take it into your local police station to have it signed off. The form can be found from the link below. You can download the form here
Series:

 B

Magazine:

 Detachable rotary

Stock Material:

 Synthetic

Barrel Material:

 Carbon Steel

Barrel Finish:

 Matte

Barrel Color:

 Black

AccuTrigger:

 Yes

AccuStock:

 No
ACCUTRIGGER
The Savage AccuTrigger gives a shooter the flexibility to set the trigger pull to their individual preferences without having to pay a gunsmith to adjust it.