Savage B22 Blued .22LR + Tasco Scope + Suppressor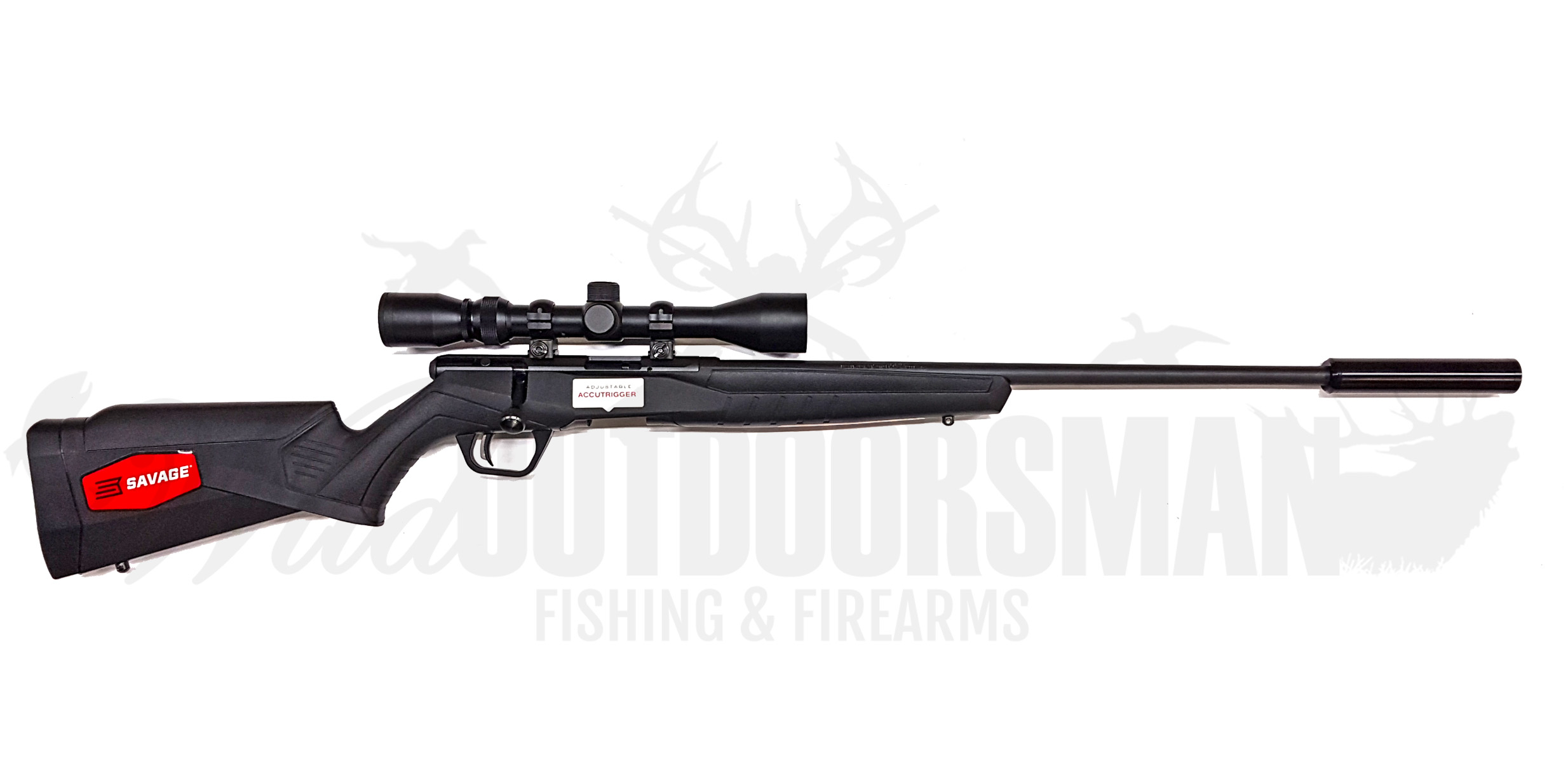 THIS PACKAGE INCLUDES:
- Savage B22 rifle
- Tasco 3-9x40
- Rings
- Rimfire suppressor

Savage has added to its line of modern new firearms with he B Series Bolt-action rimfire rifles. The new model' ergonomically designed stock, higher comb, top tang safety and target style, vertical pistol grip allows shooters to hold the rifle in a more natural position that puts less pressure on the wrist. Like the popular A series rimfires, all B series rifles feature a 10-round rotary magazine and the accuracy-boosting adjustable AccuTrigger™.
We only have 2 items left. Don't miss out!
Series:

 B

Magazine:

 Detachable rotary

Stock Material:

 Synthetic

Barrel Material:

 Carbon Steel

Barrel Finish:

 Matte

Barrel Color:

 Black

AccuTrigger:

 Yes

AccuStock:

 No
ACCUTRIGGER
The Savage AccuTrigger gives a shooter the flexibility to set the trigger pull to their individual preferences without having to pay a gunsmith to adjust it.