Smith & Wesson Performance Center M&P 15-22 Sport .22LR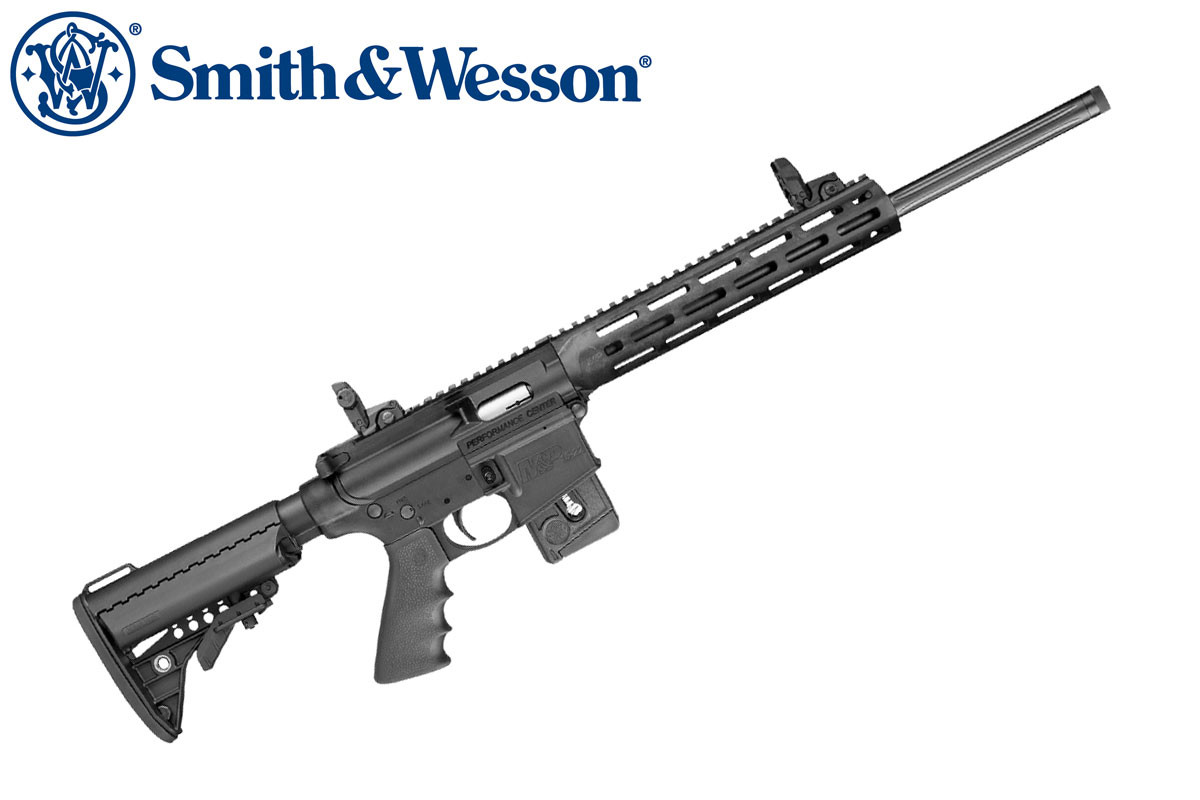 Please note we have been informed that these will not be banned as they are approved for further imports

Performance Center guns originate from standard designs or are created from the ground up. From hand-cutting and fitting to fine tuning for precision, these firearms are top performers. Products from the Performance Center are the ultimate expression of old-world craftsmanship blended with modern technology.
Savings:
NZ$
200.00
(a 11% discount)
We only have 2 items left. Don't miss out!
Important info
FIREARMS & AMMUNITION SALES
All firearms & ammunition sales must be accompanied by police purchase form, forms can be filled out at your local police station & can also be found here.
This form must then be sent via email to us from an Officer before purchase. Please click the link above for more info on shipping Firearms & the Wild Outdoorsman Police Mail Order Form
Purchase online and collect at Wild Outdoorsman Hokitika or Greymouth or obtain permission from your local dealer (for firearms only) to collect with a police mail order.
• 18" Threaded Barrel
• 2-Stage Match Trigger
• 10" M&P Slim Handguard with Magpul M-LOK
• Magpul MBUS Sights
• VLTOR Adjustable Stock
• Hogue Grip
• Match-Grade Precision Barrel, Chamber and Trigger
• 2" M-LOK Rail Panel Included
• Functioning Charging Handle
• Shell Deflector
• 2-Position, Receiver
• Mounted Safety Lever
SKU: 10205
Model: Performance Center M&P 15-22 SPORT
Caliber: 22 LR
Capacity: 10
Safety: Manual Safety on Lower
Barrel Length: 18"
Overall Length: 37.3"
Front Sight: Folding Magpul (MBUS)
Rear Sight: Folding Magpul (MBUS)
Action: Semi-Auto Blow Back
Stock: VLTOR Adjustable Stock
Grip: Hogue Black
Weight: 80.0 oz / 2,268.0g
Barrel Material: Carbon Steel
Frame Material: Polymer
Frame Finish: Matte Black
Barrel Twist: 1 in 15"
Purpose: Hunting, Recreational Shooting