Nikko Stirling Diamond 30mm 3-12x42 Illuminated 4A Scope
Illuminated reticle riflescopes are designed for fast shooting in low light conditions. Here the hunter needs to quickly take a shot at fleeing game in twilight or forest conditions. The clearly defined illuminated reticle makes this easy. Without illumination the hunter is delayed in taking the shot as they have to locate the black reticle hidden in the dark hunting background.

The Diamond Illuminated series features 30mm body tubes that allow the maximum light to reach your eyes.
We only have 5 items left. Don't miss out!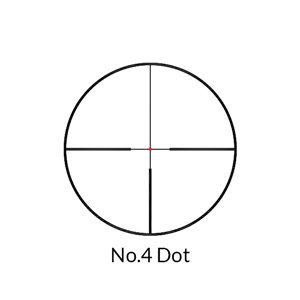 • CNC machined parts made to tightest tolerances
• Aircraft approved aluminium
• High Grade Optical lens coatings for maximum light transmission
• Low profile adjustments
• Fast finger adjustable dials
• Rubber enhanced zoom ring
• Speed focused eyepiece