H&N .177 Silver Point Pellets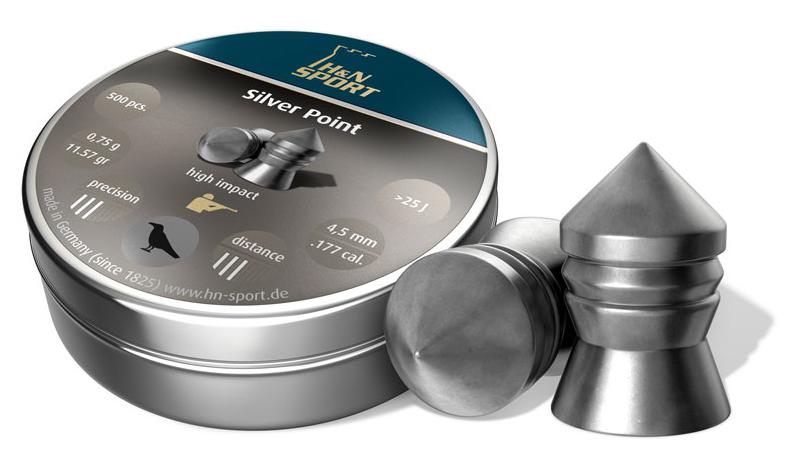 Heavy, accurate hunting pellet for medium ranges. High impact and penetration with maximum shock effect. Smooth with blood grooves. You can find the ballistic coefficient and the energy values at different distances

Specifications:
Ideal Use: Hunting up to ranges of 25m
Calibre: .177
Contents Of Tin: 500 Pellets.