Gamo TS-10 .177 Cal Pellets- 200 Ct.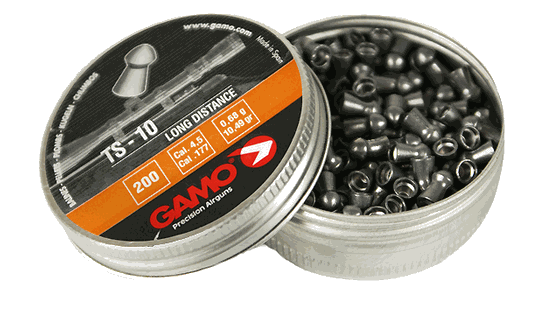 Gamo TS-10 .177 Cal, 10.49 Grains, Round Nose, 200ct. Good for long distance hunting.
Specs

ManufacturerGamo
Caliber0.177 cal
Ammo TypePellets
Pellet ShapeDomed
Pellet Quantity200
Ammo Weight10.49 gr
Sorry we are out of stock!
Firearms, All firearms & ammunition sales must be accompanied by police purchase form, forms can be filled out at your local police station. This form must then be sent to our store before purchase.
For your nearest Firearms Office please Click Here
Details of the product above will be automatically included with your enquiry.