Berkley Backpack with Four Tackle Boxes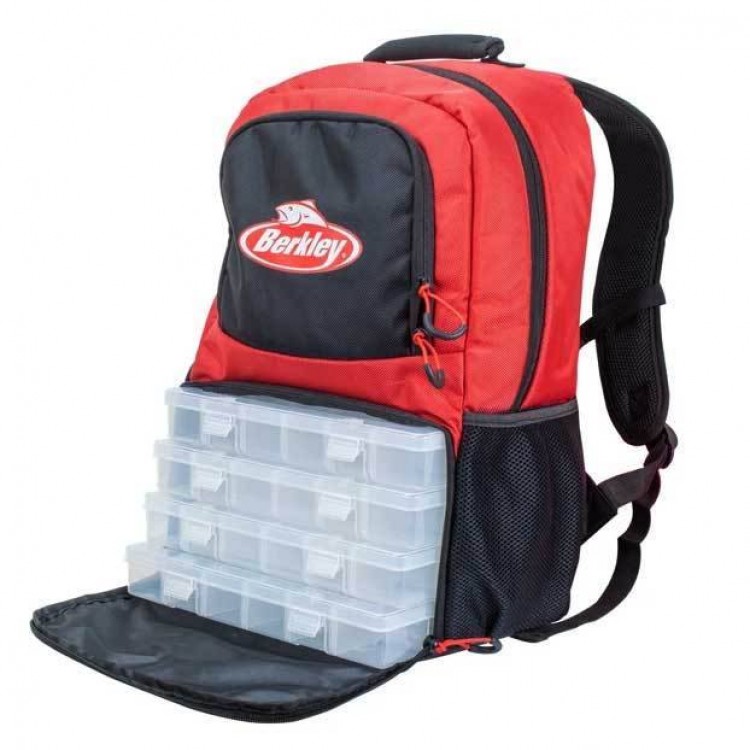 Berkley Backpack with Four Tackle Boxes.

This backpack is a winner, - practical, well made, and big enough to keep plenty of your fishing tackle in an organised fashion. Made of heavy duty cordura, this padded backpack comes with four tackle boxes 270 x 180 x 45mm, each with adjustable dividers and up to 18 compartments.

FEATURES
• Heavy Duty Cordura Material
• Padded Side for Protection of Contents
• Large Top Compartment with Sleeve and Back Pocket
• Adjustable Padded Shoulder Straps
• Contoured Back
• Four Tackle Tray Boxes - Dimensions 270 x 180 x 45mm with Adjustable Compartments
• Overall Dimensions 450 x 300 x 200mm

APPLICATION
An ideal backpack to keep all your fishing gear in one place ready to go for your next fishing trip.
We only have 2 items left. Don't miss out!