Outdoor Outfitters Battery Charger 6V-12V Multi With Indicator Light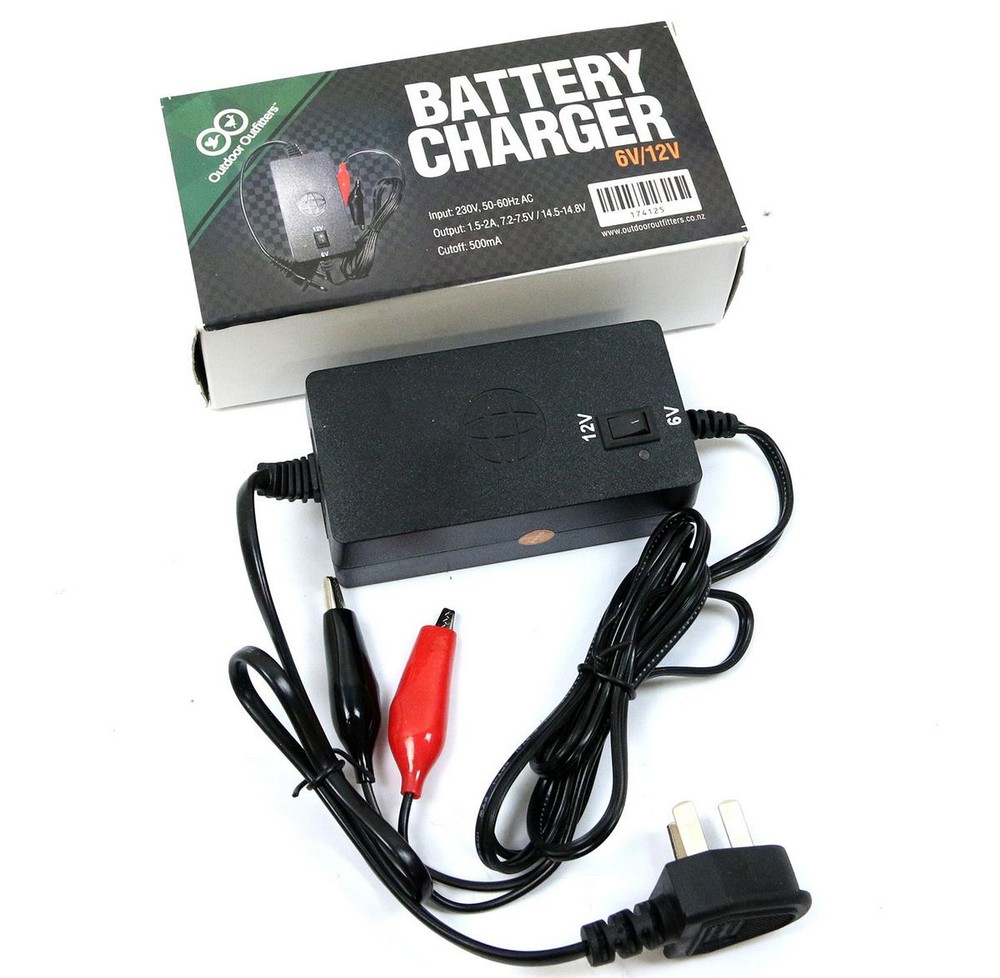 Charger 6-12 Volt 1300 MA

• NZ style plug, so no adapter is required
• Insulated battery clamps enable it to be used for a wide variety of battery terminals
• Powerful 1.30 amp maximum charger rate
• Bright red light when charging which changes to green when the battery is charged
• This battery charger has a low enough charge rate for all small 6V & 12V decoy or spotlight batteries.
We only have 3 items left. Don't miss out!