Archery Wooden Arrows 28"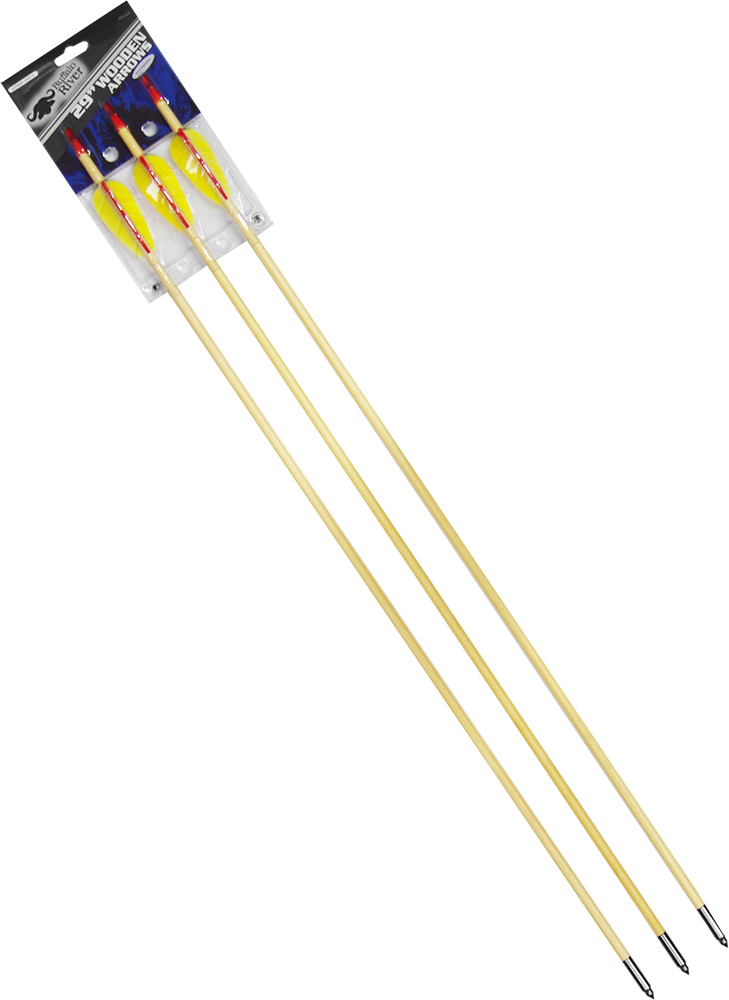 28″ Wooden Arrows Packet of 3

Packet of 3 Wooden Arrows, complete with Nocks and Inserts Installed.
Arrow hardwood to complement your outfit of medieval archer.
Arrow features a lightweight 28″ (8mm Diameter) Wooden shaft that provides swift speed and hard impact.
Steel tip.
The fletching is durable and has indication colours.
Nock precision is a half-moon curve end design.
Package Includes: 3 Hunting Crossbow Arrows
We only have 5 items left. Don't miss out!
29″
8mm Diameter
Wooden Shaft
Steel Point
Designed to be light weight and accurate
Synthetic Fletching
Packet of 3 Arrows