Stoney Creek Women's Frostline Jacket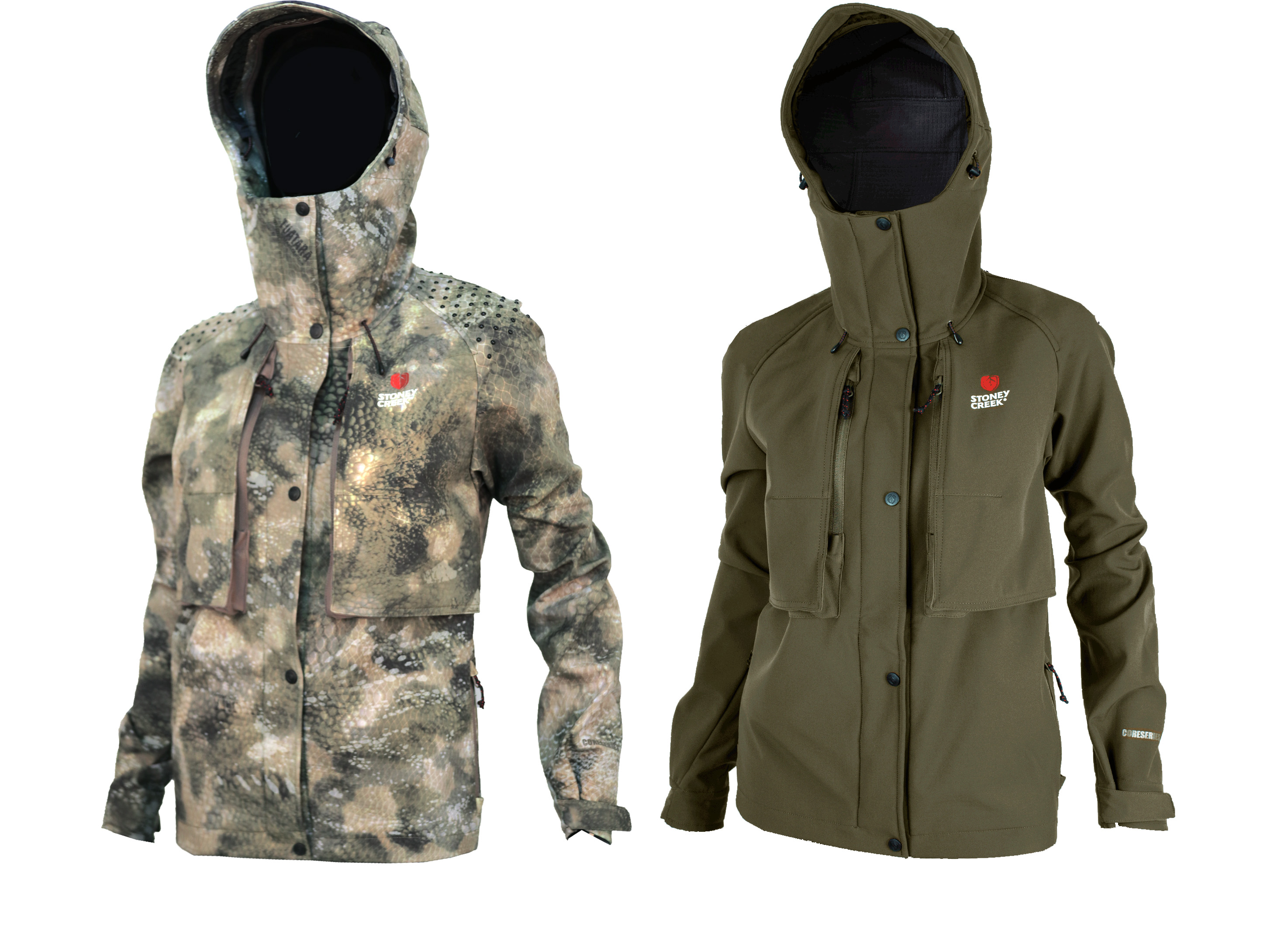 The feature packed Women's Frostline Jacket has been specifically designed for the active huntress who pushes the limits in alpine and bush terrain. Crafted from our technical 3-layer Frostline fabric which offers crucial warmth combined with exceptional breathability, the Women's Frostline Jacket has been meticulously designed to cater for a women's unique body shape, meaning the functionality and innovative features aren't in any way compromised and provide maximum comfort.

TCA: HIW-8326-JTA | Size: 6 - 20 | W: 740 gms
Bayleaf: HIW-8325-JBA | Size: 6 - 20 | W: 740 gms

INTENDED USE

The Women's Frostline Jacket has been specifically designed for mountainous terrains, where high physical activity and cooler weather collide.
We only have 3 items left. Don't miss out!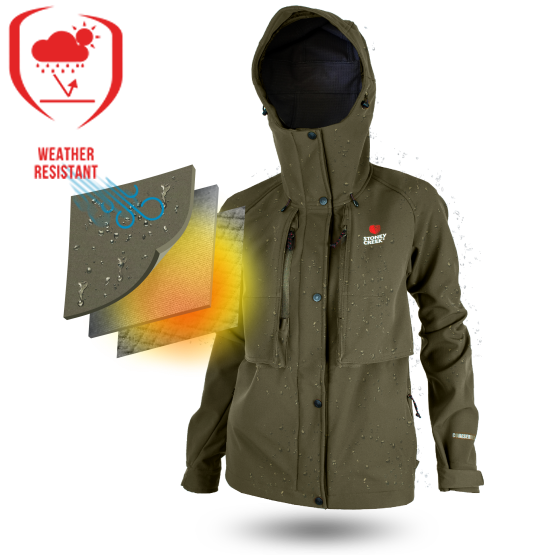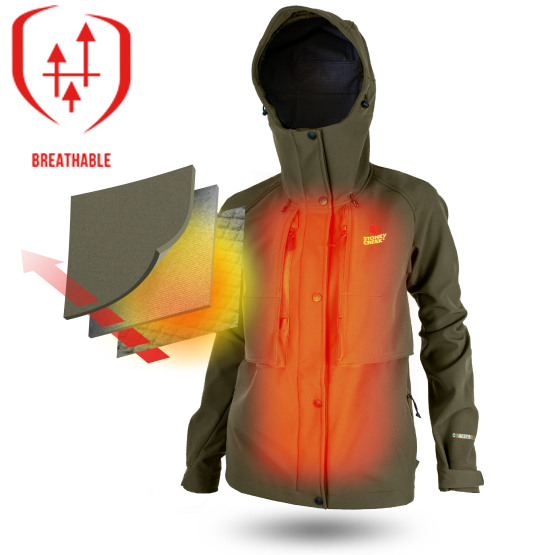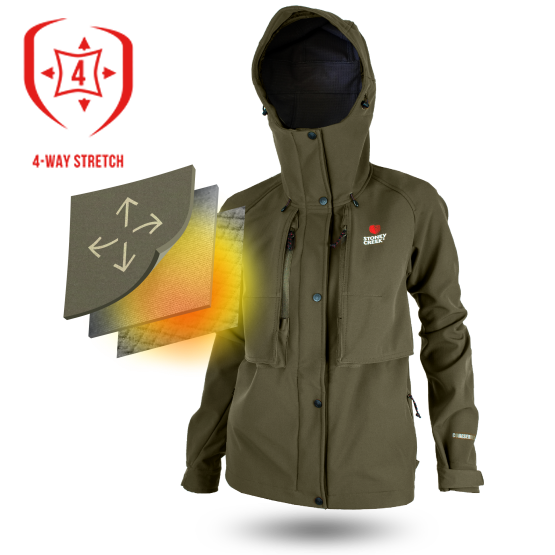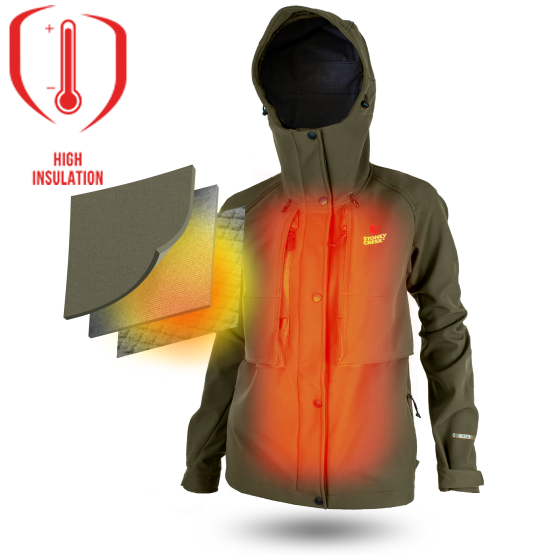 THE WOMEN'S FROSTLINE JACKET
KEY FEATURES

Double storm flap to give extra weather protection to main zip
Dual external chest pockets to keep essential optics and gear close to hand
Shaped bust darts provide enhanced comfort
Underarm gusset to give optimal movement with and without a pack on
Large fleece lined hand warmer pockets
Twin adjustment hood with volume reducer for optimal fit, protection and won't restrict your vision
Convenient silicone dotted shoulder grips to keep your pack or rifle secured (only Tuatara Camo Alpine)
Articulated elbows and adjustable back waist cord provide enhanced comfort and unrestricted movement
Low profile cuffs allow you to choose when to keep vital warmth inside, or dump it out when on-the-go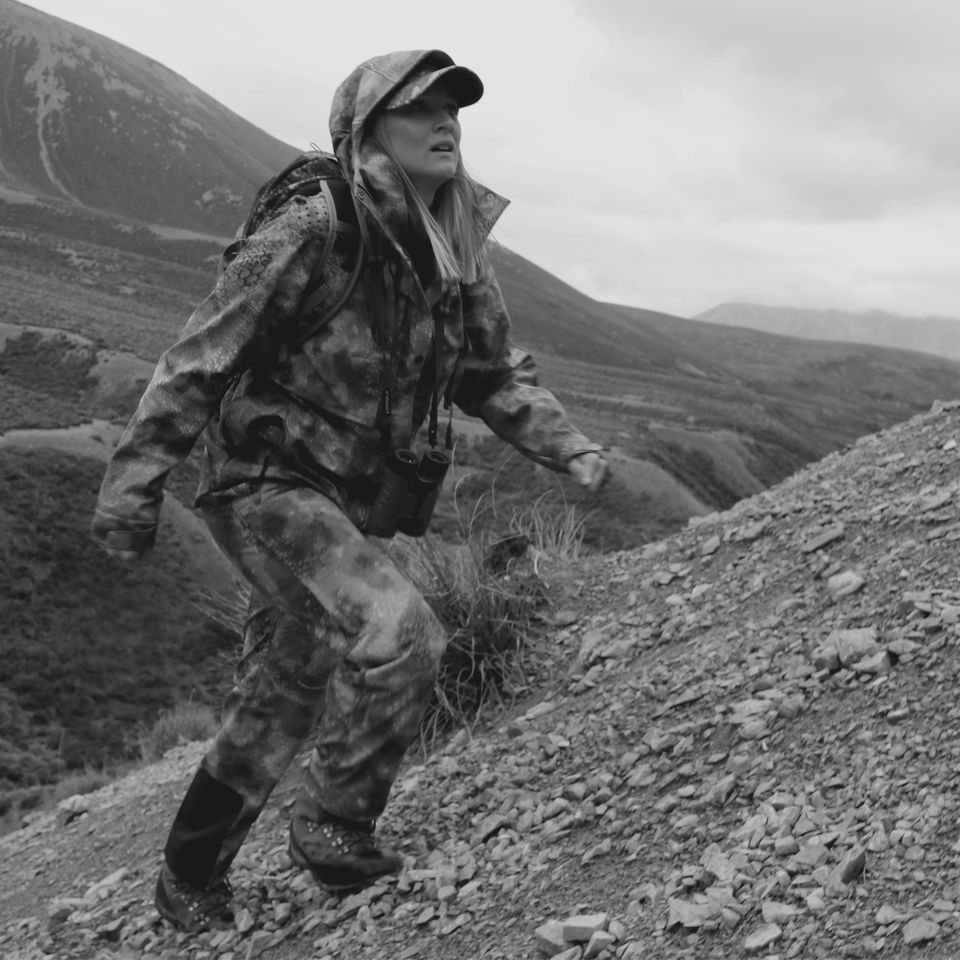 FABRIC TECHNOLOGY
The feature packed Frostline Jacket has a unique advantage thanks to its Air Permeable membrane inside its innovative 3-Layer Frostline Fabric.This highly breathable and stretchable membrane adapts and regulates your body temperature to the constant stopping and starting involved in the active hunt. A DWR coated outer layer repels water, blood and dirt and the internal grid fleece lining promotes efficient heat circulation.
WOMEN'S SIZE CHART
| | | |
| --- | --- | --- |
| SIZE | CHEST CM | WAIST CM |
| 6* | 82 CM | 62 CM |
| 8 | 87 CM | 67 CM |
| 10 | 92 CM | 72 CM |
| 12 | 97 CM | 77 CM |
| 14 | 103 CM | 83 CM |
| 16 | 109 CM | 89 CM |
| 18 | 115 CM | 95 CM |
| 20 | 121 CM | 101 CM |
| 22* | 127 CM | 107 CM |
How to Measure
(Body Measurements)
Our Size Charts are of 'Body Measurements' not garment measurement. To determine what size you fall into ensure to measure against your body. It is best to ask another to help so that you can assume a natural standing position. When using the measuring tape it is important not to pull tight on the tape, the tape should be without tension and sit comfortably agaisnt the body. For a natural measurent one finger should be under the tape, this allows for 'ease and natural movement' see Figure.1 below
When we design our clothing we do take into concideration how you will be wearing the garment. For example a winter rainwear jacket you would be wearing insulating layers underneath so the size of the jacket acomidates this. So you wont need to purchace a size up.
SIZING CHART IS A USED AS A GUIDE ONLY FOR BODY MEASUREMENTS. INDIVIDUAL PRODUCTS MAY VARY SLIGHTLY. NOT ALL SIZES ARE AVAILABLE IN ALL STYLES.