Rivers Edge Trout Salt & Pepper Shakers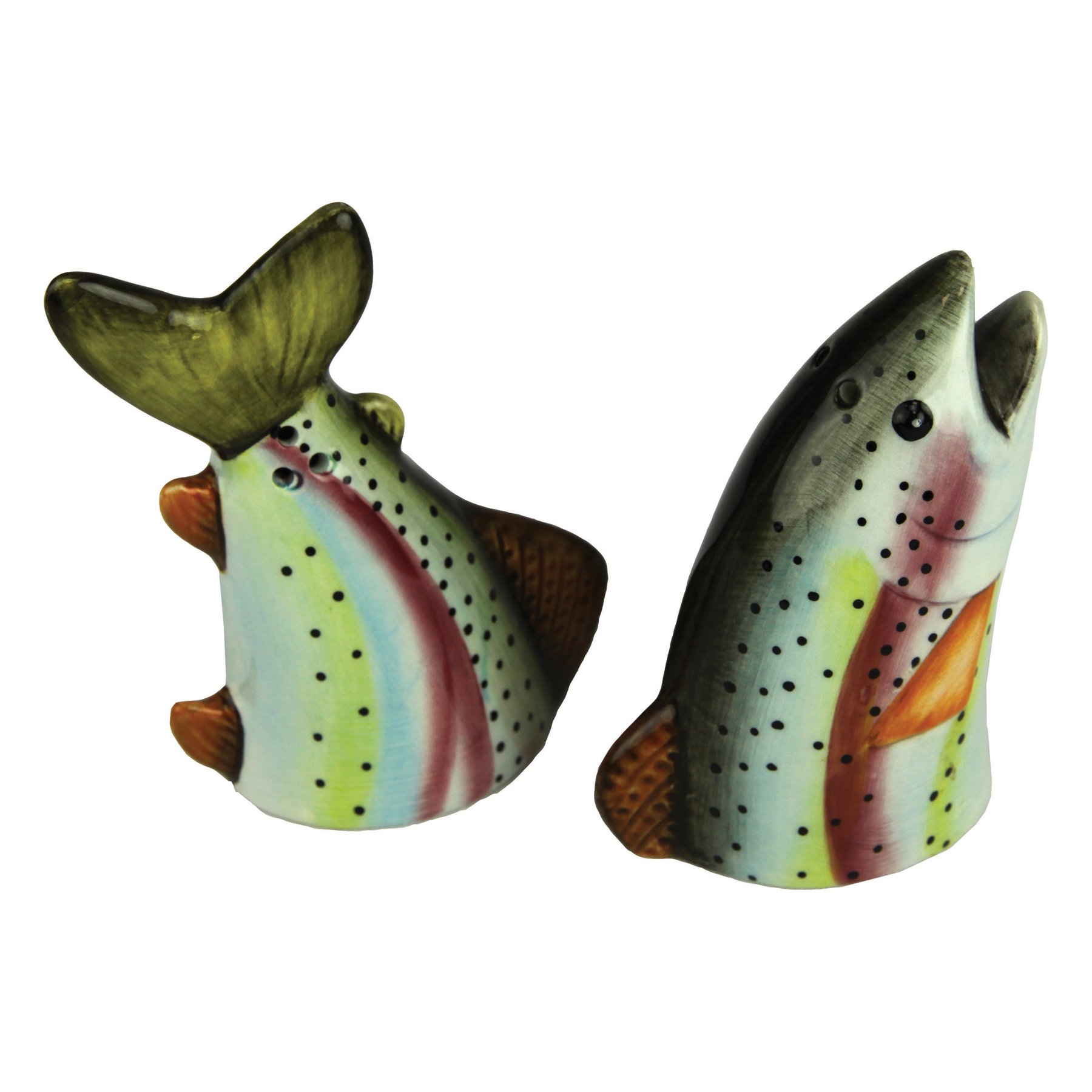 These Trout Salt and Pepper Shakers from River's Edge Products are sold as a matching pair and will be a welcome addition to your dining room table. These salt and pepper shakers are made of ceramic and are painted green to resemble a real trout. One shaker features the head of a trout and the other its the tale which makes for easy identification so you'll never be mistaken when you season your food. These shakers come in a protective clear PVC box. The Trout Salt and Pepper Shakers will allow you to season your meal with style.
We only have 9 items left. Don't miss out!