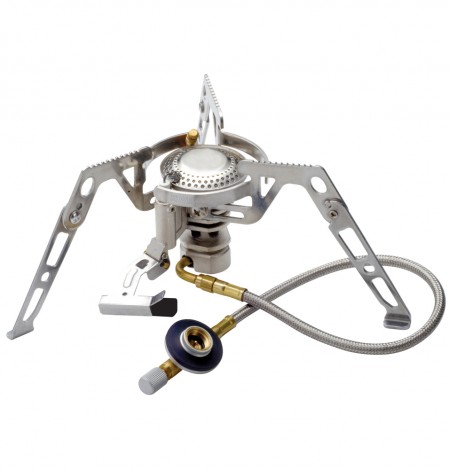 The Moonwalker has a double wall pipe, anti-flare system design doubly preventing cumbersome liquefaction. Its foldable legs allow for stability and compact storage. This stove uses a small flame control, making it more lightweight. The gas heating systems directs the gas pipe to pass through the stove, keeping it warm and efficient in colder temperatures.

Fuel: Butane screw-type gas canister (220 g)
Consumption: 140 g/h (1,658 kcal)
Manual ignition
Gas heating system
Wide radial design for strong base
Anti flare system
We only have 6 items left. Don't miss out!
Fuel: Butane screw-type gas canister (220 g)
Consumption: 140 g/h (1,658 kcal)
Manual ignition
Gas heating system
Wide radial design for strong base
Anti flare system