Kilwell NZ Smoker S/S Original 16.3 Litre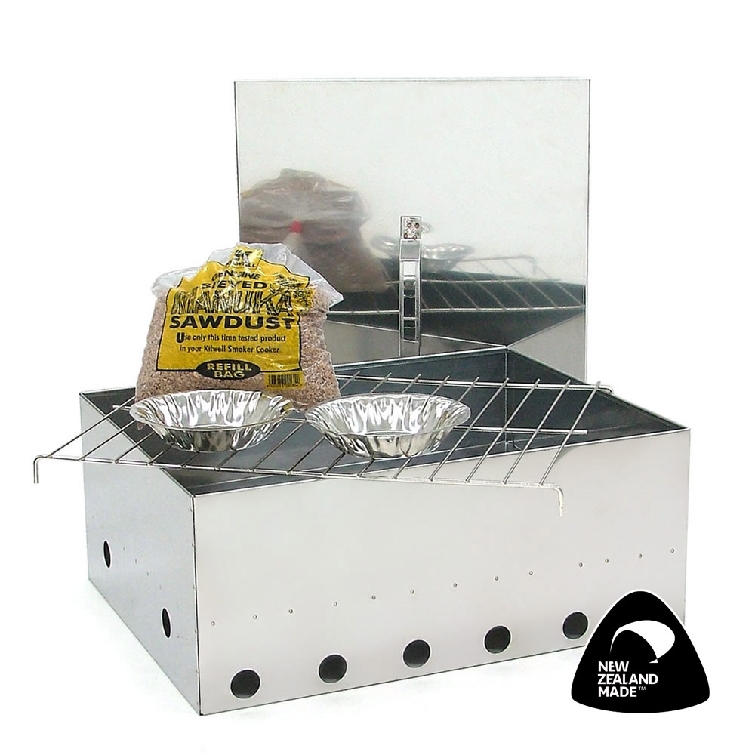 Designed to accommodate fish fillets or other food items, the Kilwell Original 16.3 litre Smoker is our biggest
seller.

Like all Kilwell Smokers the Original is manufactured in New Zealand from a heavy gauge stainless steel
to minimize warping and the lip on the lid features an extra long overhang to enhance smoke holding ability.

The Original 16.3 litre cooker is supplied with two meths burner dishes, finely sieved kiln dried Manuka
sawdust* and one plated steel wire rack.
Kilwell Smoker Cookers are available in three sizes:
* Magnum 23 litre. Size 590mm Long x 425mm Wide x 188mm High.
* Original 16.3 litre. Size 466mm Long x 366mm Wide x 192mm High.
* Midi 10 litre. Size 435mm Long x 335mm Wide x 165mm High.

Like all Kilwell branded products these smokers have a Kilwell Lifetime Warranty.

Proudly made in New Zealand.