Hoppe's No9 Lubricating Oil 67ml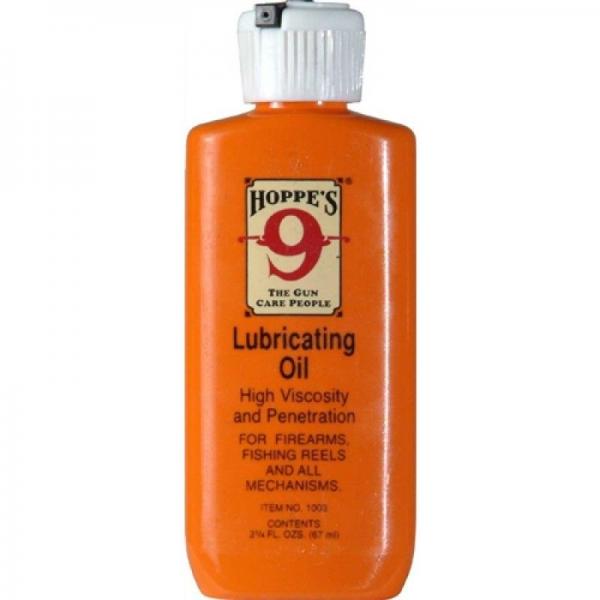 A light, pure colourless oil that will not gum, harden or turn rancid. High viscosity. Gives lasting protection and lubrication. Cleans and protects woodwork. Keeps rust away.

Taking care of your firearm is important and a good maintenance program should be followed. Guns are major investment and proper care will help to maintain their resale value as well as their reliability.

Hoppes offers a full line of expert cleaning tools and chemicals to supplement this kit.

For firearms, fishing reels and all mechanisms.