FDA Huntress Next Level Long Sleeve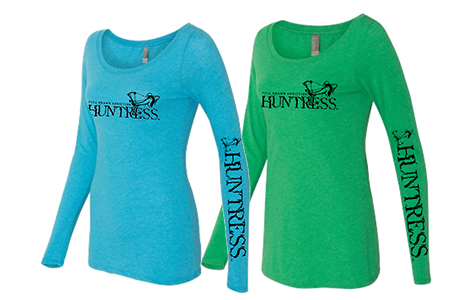 Calling all Huntresses!
Wild Outdoorsman gives you Huntress Long Sleeve Tee's!

Huntress Next Level Long Sleeve:
- A fitted, long sleeve tee for the ladies made from 50% Polyester, 25% Cotton and 25% Rayon
- Available in Turquoise or Green

But be quick ladies!
These round neck, fitted & attractive long sleeve tee's come in two bright colors and are exclusive to Wild Outdoorsman and will not last long on our shelves!
Savings:
NZ$
30.00
(a 43% discount)
We only have 4 items left. Don't miss out!