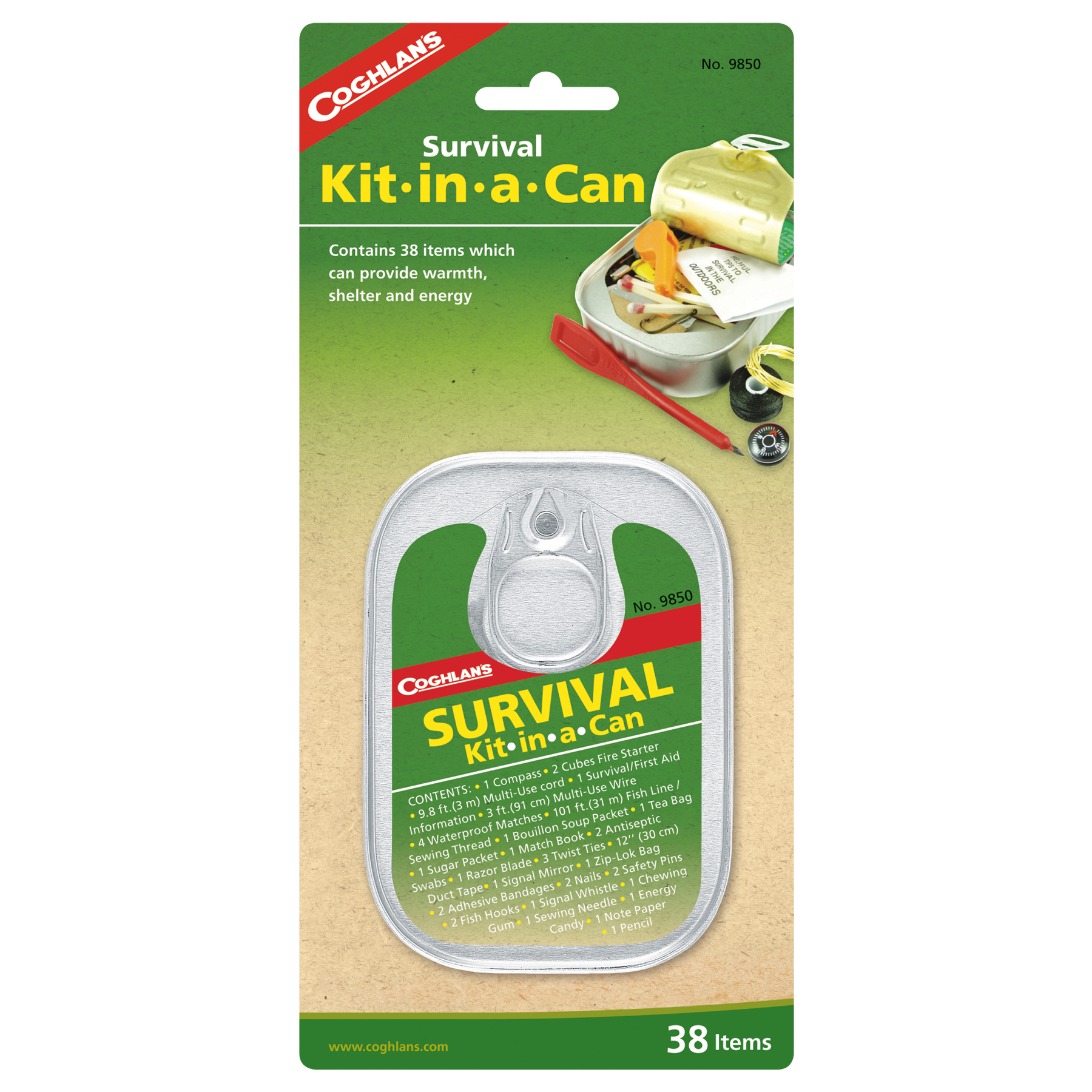 Coghlan's Survival Kit-in-a-Can is a quirky product. It is a fun gift, a tin of trinkets and outdoors doodads that pour forth out of a type of vessel most often associated with sardines. Inside, there are "38 essential items for warmth, shelter, and energy in life-threatening situations."

Indeed, in the tight space of the can you find a tiny compass, fire starters, utility wire, waterproof matches, fishing line, hooks, a needle, duct tape, a signal mirror, a whistle, and other items to help keep you safe in a worst-case wilderness scenario. Strangely, there's also chewing gum and a single piece of hard candy.
We only have 2 items left. Don't miss out!