Air Chief Stalker Junior .177 Camo with 4x32 Scope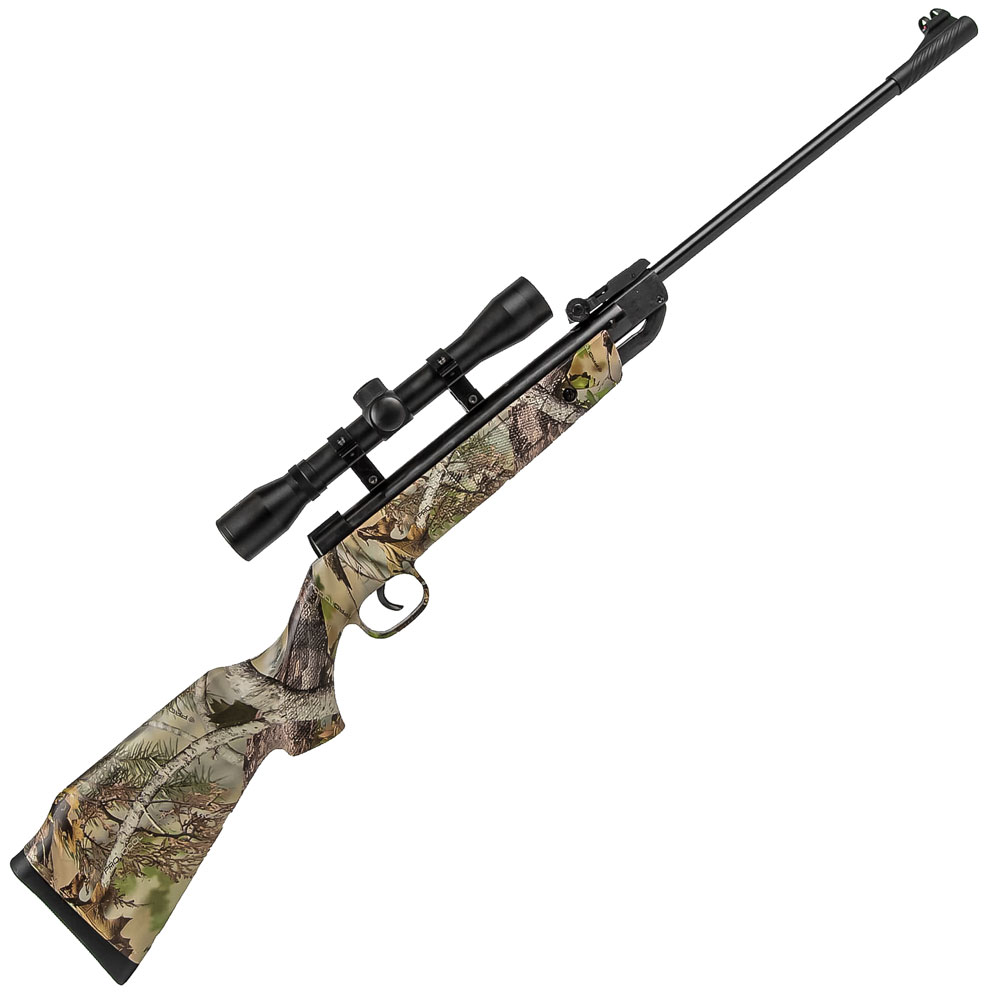 The Stalker Jr. from Air Chief is the perfect air rifle for the budding shooter in your family. Designed with youngsters in mind, the synthetic camo stock means the gun is lightweight and its moderate power means it is easier to shoot (less recoil) and cock (less strength required). This makes for a more enjoyable shooting experience for the whole family.

The Stalker Jr. now is available with a factory-fitted 4x32 scope (with 30 / 30 reticle) that is bore-sighted right out of the box, all you need to do is to complete the final sighting-in. So grab some pellets, setup your backstop, and enjoy hours of plinking pleasure. Under the supervision of a responsible adult of course!

These air rifles retail for $119 on their own and a 4x32 scope + scope rings would be an extra $139.98.
SAVE $69.98 ON THIS PACKAGE DEAL!
We only have 2 items left. Don't miss out!
Purchase of this item requires a signed off Police Order Form for it to be shipped to you. Alternatively, you can purchase in store, or buy online and pick up from your nearest Wild Outdoorsman store without a Police order form. You can download the form here
Purchase of this item requires a signed Police Mail Order Form, you will need to complete a Police Order Form and take it into your local police station to have it signed off. The form can be found from the link below. You can download the form here
• Spring-powered
• Break barrel action
• Steel receiver and barrel
• TruGlo front and rear sights
• Rear sight adjustable for windage and elevation
• Factory-fitted 4x32 scope (with 30 / 30 reticle) and rings (scope has been bore-sighted at the factory; final sighting is required)
• Medium length with well-finished synthetic stock
• Barrel length: 400 mm
• Overall length: 990 mm
• Ideal for youths
• Economical .177 calibre means cheaper pellets
• 7.5 J muzzle energy
• Up to 600 fps (feet per second) velocity.