Prizes & Give Aways Wild Outdoorsman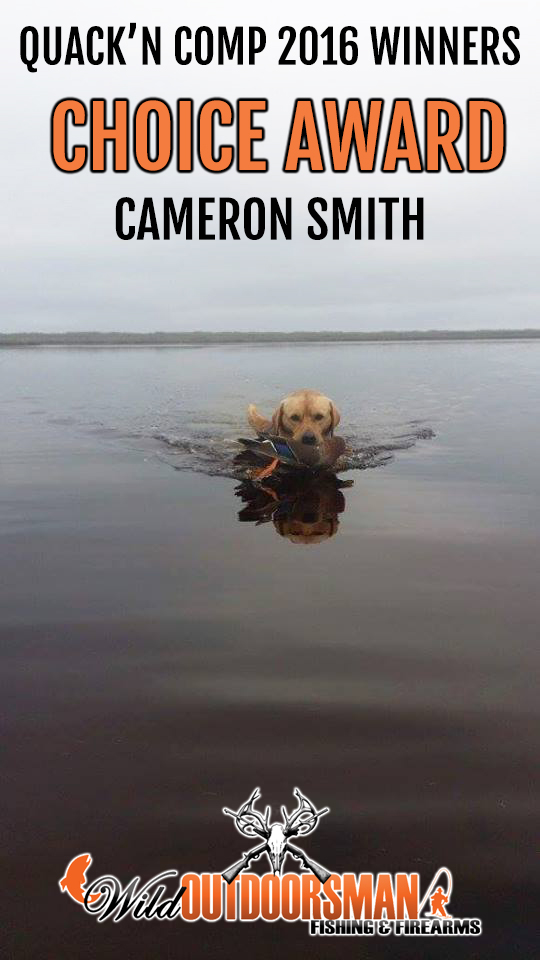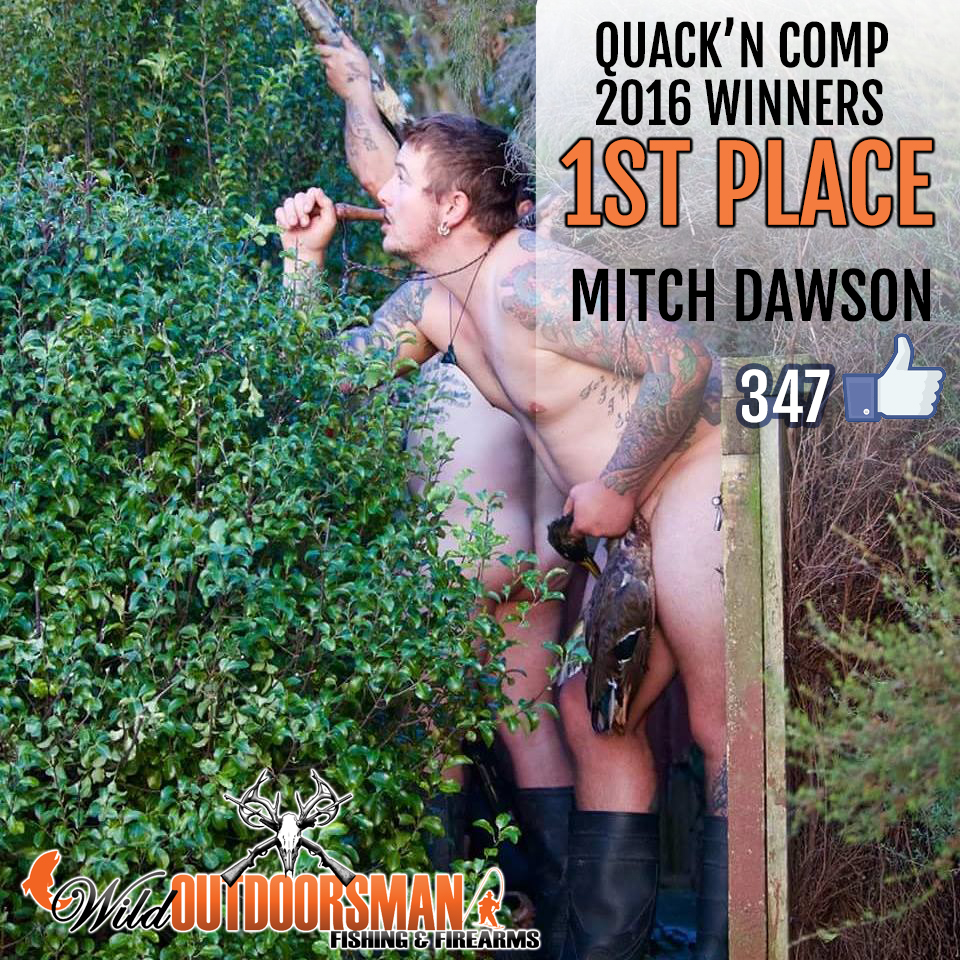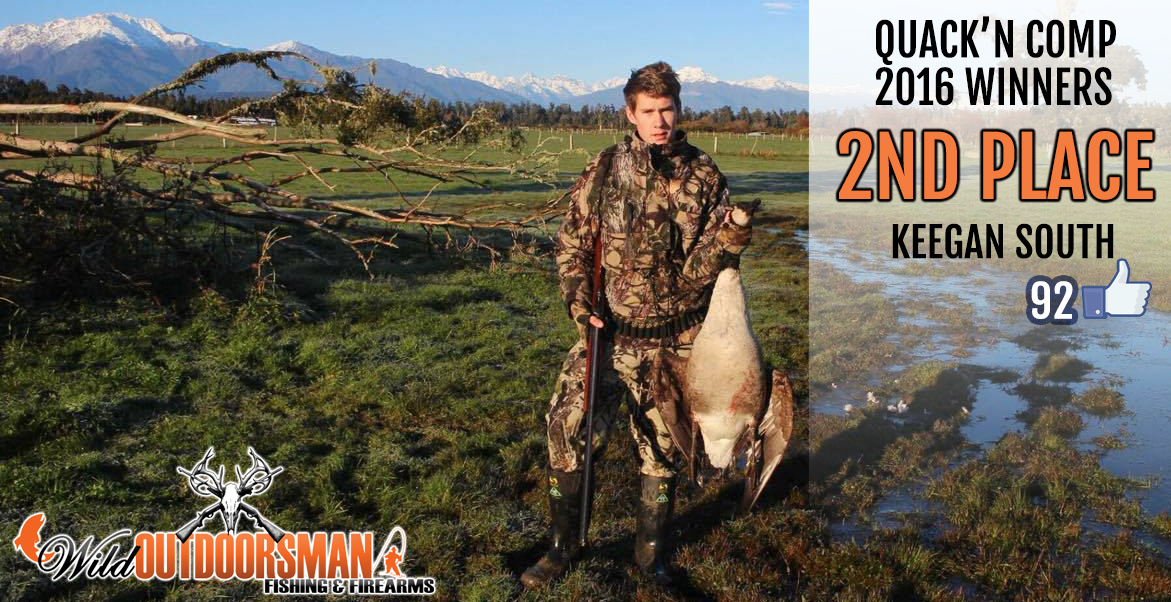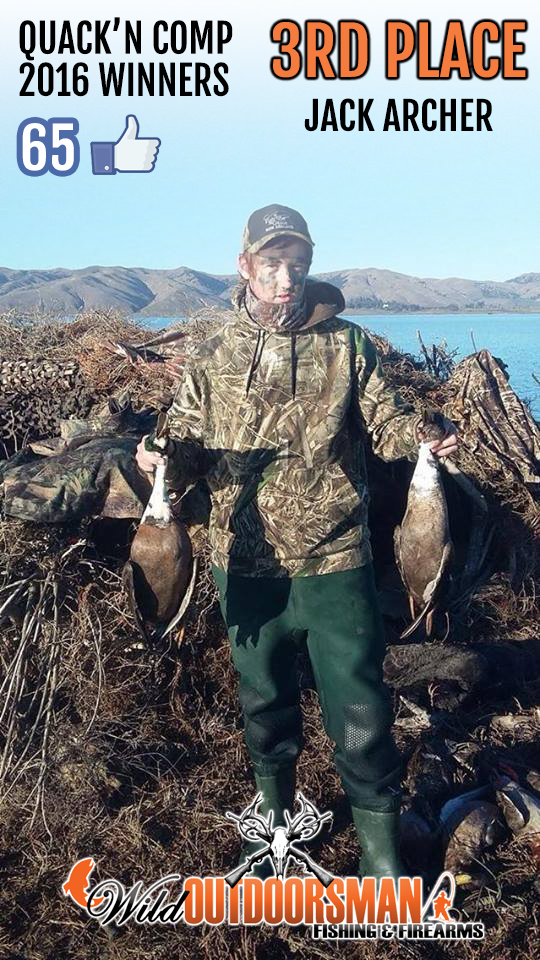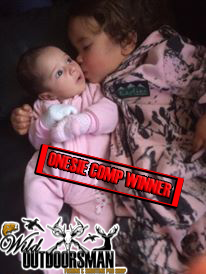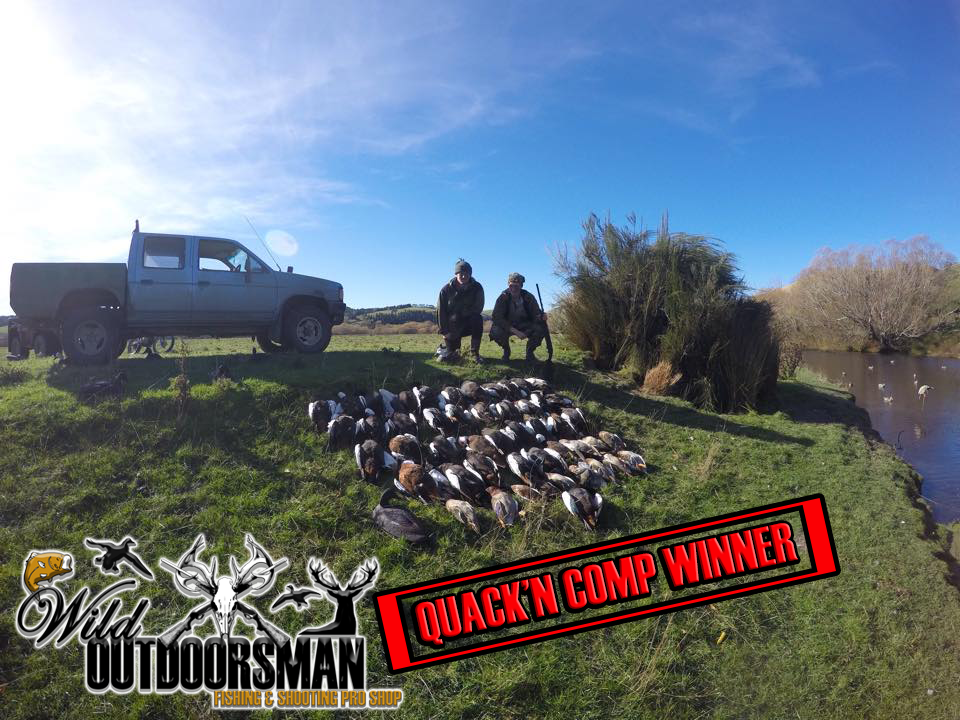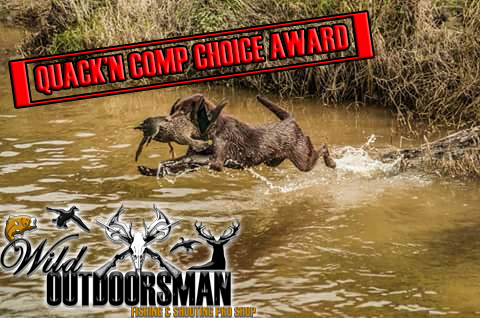 IT'S THAT TIME AGAIN YA'LL - DUCK SEASON IS HERE AND WE ARE HAVING OUR 2016 QUACK'N COMP!

All you have to do is take some wicked pics while you're out there doing it this duck season, send them through to us via facebook or email and we will put them on our facebook page. The more "likes" you get better! This year we have 1st, 2nd and 3rd prices PLUS our own Wild Outdoorsman Choice Award! So stay tuned to our facebook page! Goodluck ya'll and here's to a great season!!!

Please send pics via message on facebook here - https://www.facebook.com/HokitikaFishingShootingProShop/

Or email us - ashlea@wildoutdoorsman.co.nz

QUACK'N COMP
2016 WINNERS!
Thats's right ya'll, we have your 2016 Quack'n Comp winners!
A massive congradulations to all of our winners! Mitch Dawson with a MASSIVE 347 Likes! Keegan South with 92 Likes!
And Jack Archer with 65 Likes!
And the Wild Outdoorsman's Choice Award - Cameron Smith! This one was a tough one this year with so many choice pic's sent to us!
So well done and thank you to everyone for participating in this years Quack'n Comp! See you all again next year!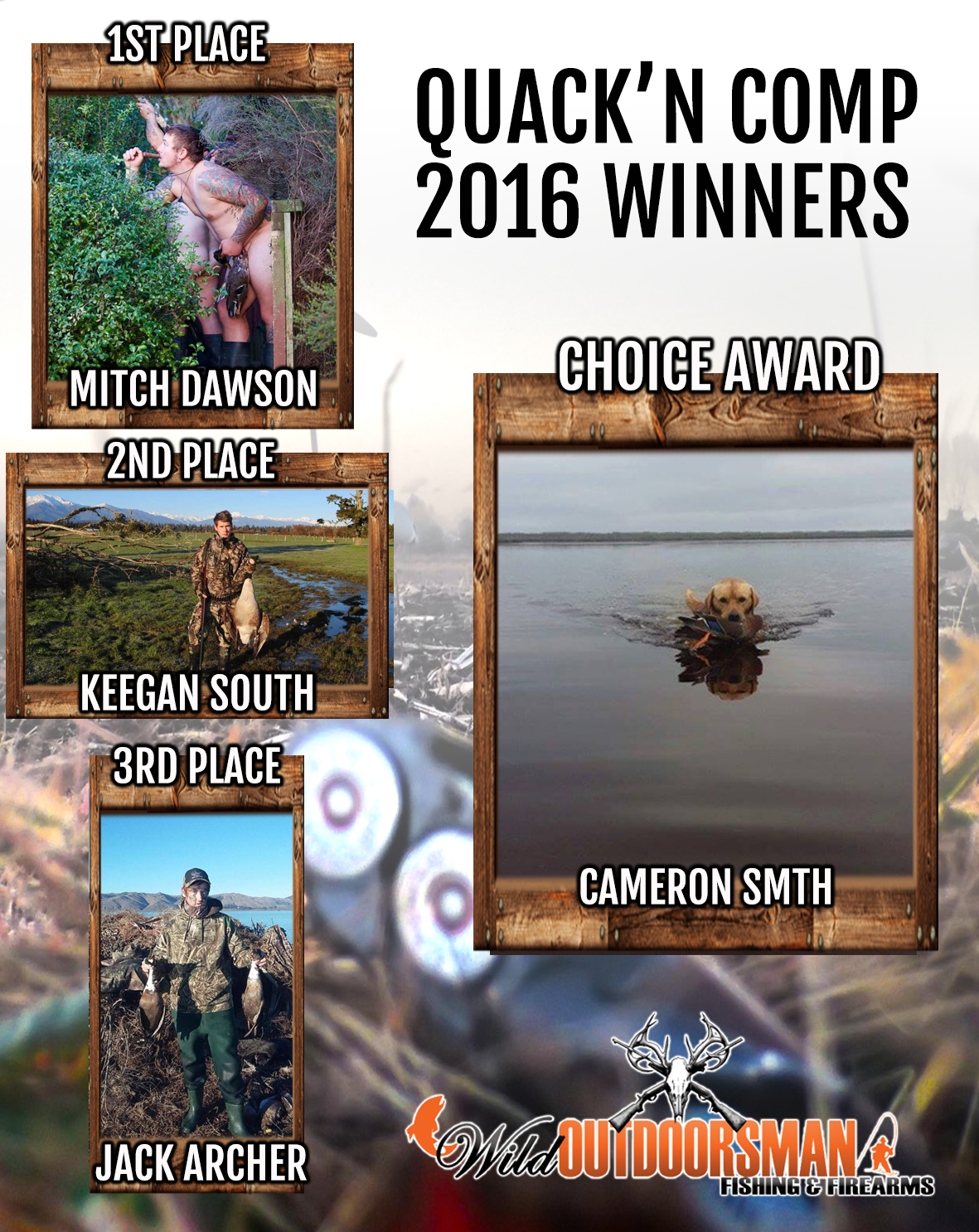 YOU HEARD IT FOLKS! The gang at Wild Outdoorsman are giving one lucky shopper a $250 voucher!

All you have to do is simply shop online with us before the 31st Jan and your instantly in the draw!


Terms & Conditions Apply
CONGRATULATIONS

SHARON HENDERSON YOU HAVE WON OUR CHRISTMAS $250 VOUCHER

WIN A $500 VOUCHER
That's right ya'll we have $500 voucher up for grabs! With all purchases of Whitebait nets & Waders your instantly in the draw!!! AND AND AND win a FREE pair of ridgeline socks with all Whitebait Nets & Waders!!! Yeehaaa!

Terms & Conditions Apply

WINNER ANNOUNCED - DAVE WEBSTER FROM HOKITIKA

WANNA WIN ME?
THAT'S RIGHT - THE BOSS HAS GONE MAAAAD!
UP FOR GRABS IS THIS Buck 183 Alpha Crosslock Tool In Camo RRP $199.99!!! ALL YOU HAVE TO DO IS SIMPLY HEAD ON OVER TO OUR FACEBOOK PAGE "LIKE" AND "SHARE" OUR PAGE AND COMMENT ON OUR POST "I WANT A BUCK KNIFE!" AND YOUR IN THE DRAW! YEEHAAAA!!!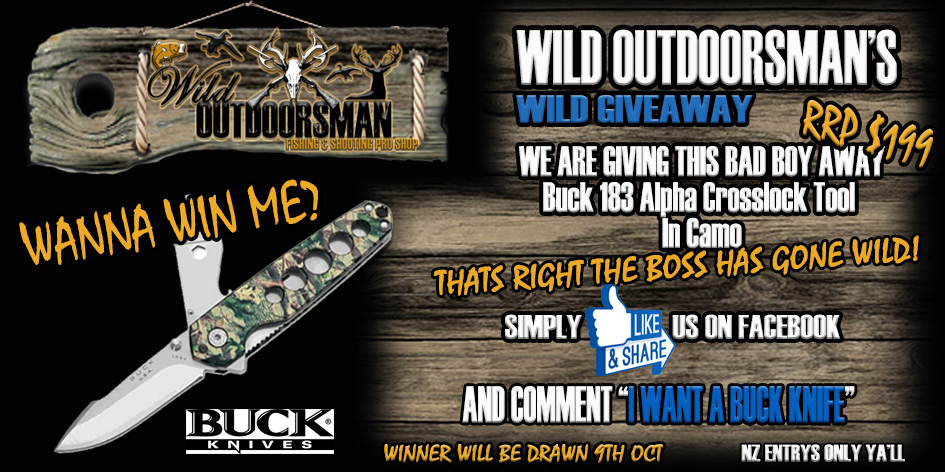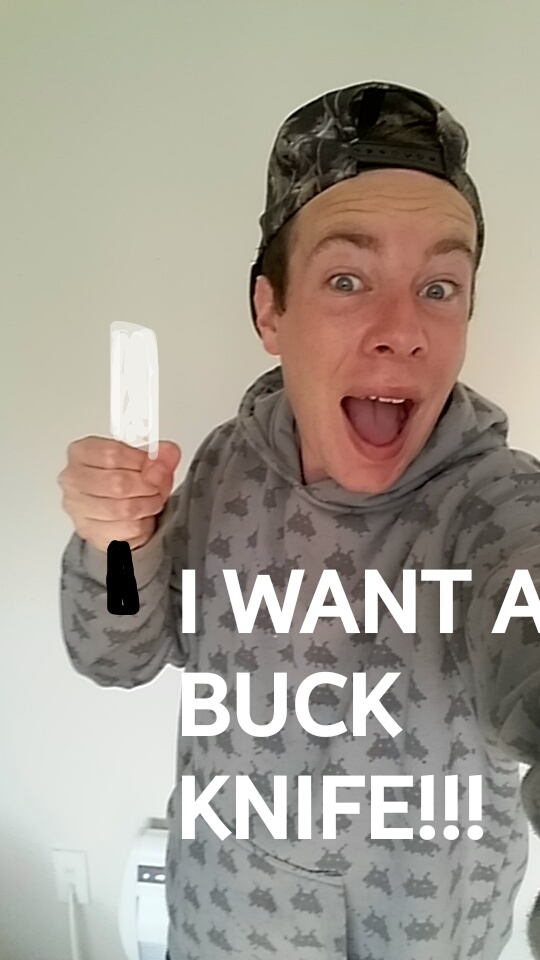 BUCK KNIFE WINNER
A massive congratulations to our Buck Knife winner - Drew Burrows from greymouth, another Wild Winner!
YEEHAAA!!!