Winchester SuperX .22-250Rem 55gr PSP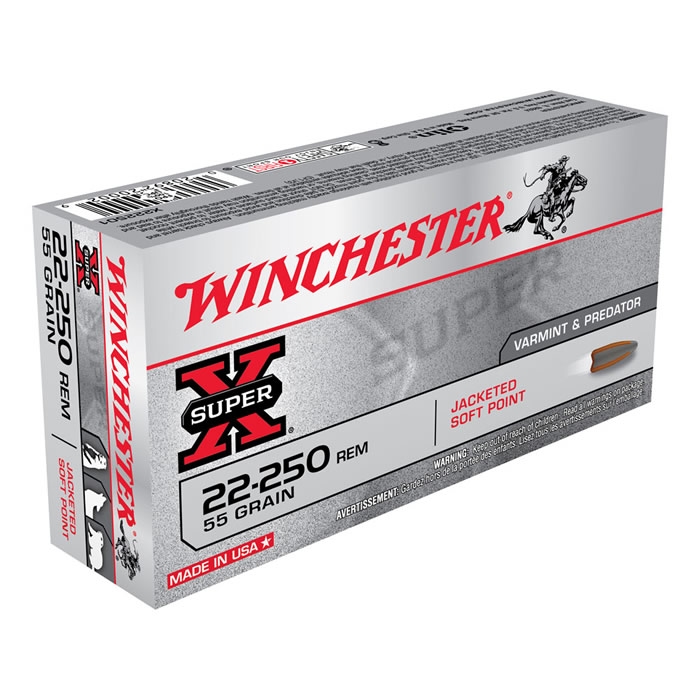 Want better, more dependable knock down power? Then load up with the legendary Super-X ammunition - made
with the same skill, care and quality as when first introduced into the USA market in 1922.
Today Super-X centrefire rifle ammunition is made using precise manufacturing processes and the highest
quality components to provide consistent,dependable performance that generations of shooters continue to rely upon.

Calibre: 22-250 Rem
Bullet Type: PSP
Bullet Weight: 55gr
Velocity: 3680 fps
Ballistic Coefficient: 0.197
Packet Size: 20
Shipper Size: 200

Priced per packet of 20 rounds.
We only have 2 items left. Don't miss out!
Firearms, All firearms & ammunition sales must be accompanied by police purchase form, forms can be filled out at your local police station. This form must then be sent to our store before purchase.
For your nearest Firearms Office please Click Here