Sig Sauer Tango 6 3-18x44 ILLU MOA FFP
U P D A T E
As at 3pm Tuesday 24.03.2020
We are open on the 24th and 25th while the level 3 lockdown is in place. 
Normal hours Tuesday. 9am - till we slow down on Wednesday. This includes both Greymouth & Hokitika stores.
*** We will be in lockdown for a minimum of 4 weeks ***
Services: 
* Mountain Radios - no new radios will be issued or hired until alert level has been reduced to level 1 
* NZ Couriers - The Hokitika Branch is a Depot for NZC, this will mean that NZC customers will have to contact NZC direct in Christchurch to organise pick ups and or purchase bags & tickets. 
you can find a contact here - https://www.nzcouriers.co.nz/
We will do our best to fulfil any online orders made. Our website will still be operational during lockdown and any orders will be shipped when the lockdown is lifted.
Keep safe team !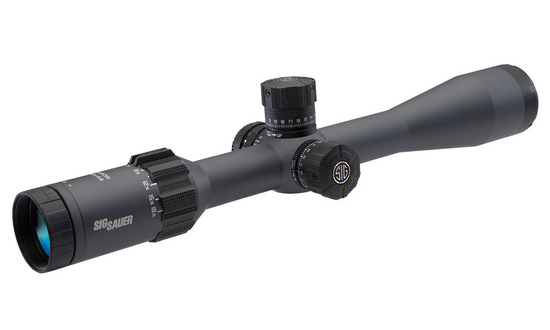 The TANGO6 super-zoom 6X riflescope line has you covered from close quarter battle operations to long range shooting, from 3-Gun competitions to hunting dangerous game, from bolt-actions to MSR's. This premium scope is complete with our HDX™ optical system for extreme clarity and low-light performance, HellFire™ fiber optic and glass-etched illuminated reticles, first or second focal plane designs, innovative LockDown™ Zero System turrets with zero stop and reset and an intuitive rotation counter for extreme long range shooting. Includes one FREE SBT™ (SIG Ballistic Turret) custom lasered elevation dial calibrated to your unique ballistics and environmental conditions.
Designed for today's common MSR / AR and bolt action platforms, the TANGO6 3 – 18 x 44 mm riflescope is the ideal solution for mid-range / long-range tactical engagements and hunting
Sorry we are out of stock!
Lockdown Zero System
The LockDown Zero System is a stop-locking turret that allows a rapid return to Zero. After dialing up elevation for a shot at extended range, the LockDown Zero System eliminates worry over how far to turn the elevation dial to return adjustment to zero. Turret not only stops at zero, it locks at zero.

SBT
Perfectly matched to the ballistics of your shooting system, the SIG Ballistic Turret (SBT) is a custom laser-etched elevation dial for your SIG SAUER® Electro-Optics riflescope. Using inputs including bullet specifications, ballistic coefficient, muzzle velocity, elevation, and other environmental factors, the SBT system allows for the correct bullet drop compensation and pinpoint accuracy at any range. SBT dials are available on most TANGO and WHISKEY model scopes.

Stealth ID
Electro-Optics industrial design inspired by our legendary firearms; deflection armor trapezoidal surfacing breaks up the shape and visibility of the optic along with pistol slide serrations and grip checkering to add function to the form of all SIG SAUER electro-optics

Hellfire Reticle
Electronically illuminated reticle system utilizes advanced fiberoptic technology to vary the light intensity of the central aiming point from IR (InfraRed) dim to HellFire bright for daylight illumination, resulting in a bright, defined aiming point for precision shot placement in any condition.

Spectracoat
Highly efficient, ultra-wide broadband, anti-reflection lens coatings reduce surface reflections to extremely low levels across the entire visible spectrum providing superior light transmission.

Lensarmour
Abrasion-resistant lens coatings for extreme durability ensure the lenses on your scope will stay sharp, bright, and clear.

HDX
Advanced optical systems comprising both High Definition (ED) and High Transmittance (HT) glass for ultra-high resolution, optical performance and light transmission.

Lenshield
Proprietary Mil-Spec oleophobic coating that sheds water, oil, and gunk to ensure a clean sight image at all times.

MOTAC
Activated through motion sensing technology, MOTAC immediately powers up illumination when it senses motion and powers down when it does not in order to extend battery life.

Infinite Guarantee
SIG SAUER Electro-Optics are guaranteed forever. It's an unlimited lifetime guarantee.
-Unlimited Lifetime Guarantee
-Fully Transferable
-No Warranty Card Required
-No Receipt Required
-No Time Limit Applies
-No Charge