Shimano FX 2500 Spinning Reel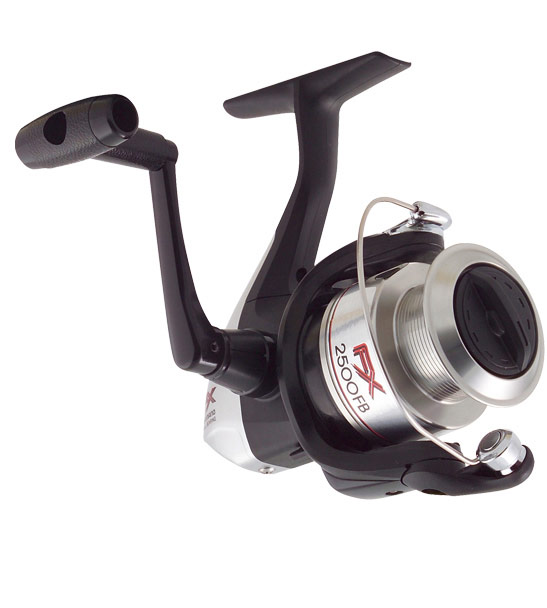 Entry level reel fully capable of meeting your needs

The Shimano FX 2500 Spinning Reel is an entry level spin reel ideal for those wanting to try their hand at fishing for the first time. Or you can also use this if you want to get your kids in to a healthy pastime. Although it is an entry level reel it is capable of handling most conditions and tasks ask of it.

Super Stopper II
Super Stopper II anti-reverse uses a one-way bearing that eliminates backplay. This provides the angler with instant hook-setting power.

Power Roller
This is an oversized line roller that reduces twist from casting and retrieving. It also enhanced with a tapered area on the support to help line get onto the roller quicker.

Dyna Balance
This feature eliminates wobble during the retrieve by counter balancing the rotor to enhance sensitivity and smoothness.
?IF>
Sorry we are out of stock!
Shimano FX 2500 Spinning Reel Features:
Entry level reel
Super stopper II
Power roller
Dyna-balance

Shimano FX 2500 Spinning Reel Specifications:
Retrieve Per Crank: 66cm
Bearings: 1
Max Drag: 3kg
Mono Capacity: 3kg/183m
Drag Type: FD
Weight: 238g
Powerpro Capacity: 5lbs/155yds
Gear Ratio: 4.6:1