Shimano Aqua Tip 662 3-6KG & Hyperloop 2500FB Spooled Combo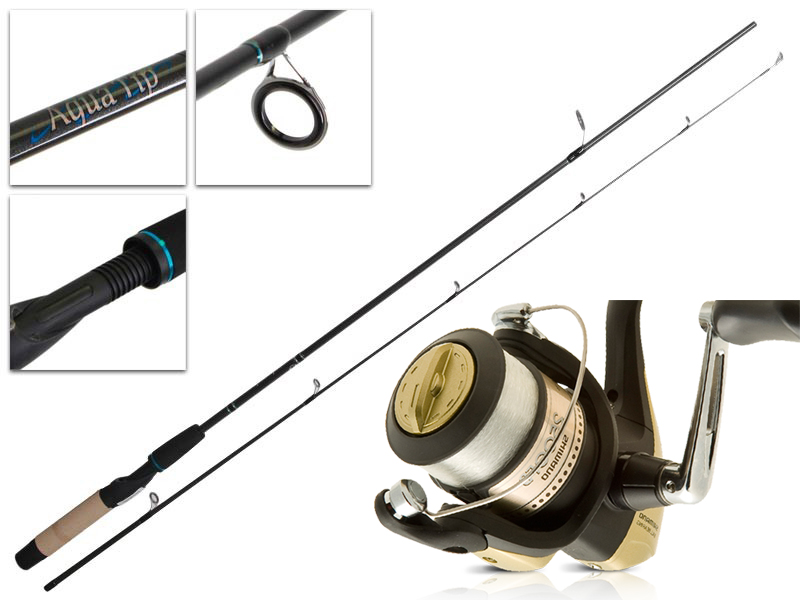 Shimano Aqua Tip 662 3-6KG Rod

Looking for a spinning rod that won't break your bank? Then gear up with the Shimano Aqua Tip Spinning Rod. It's designed with a solid integrated tip to suit most fishing conditions. This versatile rod also features a striking metallic blue, silver and black binds. Plus the shaped EVA grip makes it more comfortable to fish. A great value for your money.

Shimano Hyperloop 2500 FB Spinning Reel

This affordable and simple range of reels offers excellent features that are standard in many Shimano products across the range, including Varispeed for even line lay and tangle reduction, and Dyna Balance, which reduces wobble in the reel when winding. The Hyperloop FB is ideal for beginners of all ages.
Shimano Aqua Tip Spinning Rod Features:
Pieces: 2
Line Weight: 3-6 kg
Lure Weight: N/A
Blank Type: Graphite
Grip Assembly: Eva
Length: 6'6
Guide Type: Ceramic
Action: Fast
Gimbal Type: Plastic Cap
Reel Seat: Graphite
Type: Spinning
Shimano Hyperloop 2500 FB Spinning Reel
Strong and robust XT7 graphite frame and spool

One ball bearing

Super stopper

Varispeed line lay

Quality Shimano gearing

Dynabalance anti wobble system

Power roller II minimises line twists

Gear ratio: 4.6:1