Stoney Creek Thermolite Jacket - Gun Metal Grey
U P D A T E
As at 3pm Tuesday 24.03.2020
We are open on the 24th and 25th while the level 3 lockdown is in place. 
Normal hours Tuesday. 9am - till we slow down on Wednesday. This includes both Greymouth & Hokitika stores.
*** We will be in lockdown for a minimum of 4 weeks ***
Services: 
* Mountain Radios - no new radios will be issued or hired until alert level has been reduced to level 1 
* NZ Couriers - The Hokitika Branch is a Depot for NZC, this will mean that NZC customers will have to contact NZC direct in Christchurch to organise pick ups and or purchase bags & tickets. 
you can find a contact here - https://www.nzcouriers.co.nz/
We will do our best to fulfil any online orders made. Our website will still be operational during lockdown and any orders will be shipped when the lockdown is lifted.
Keep safe team !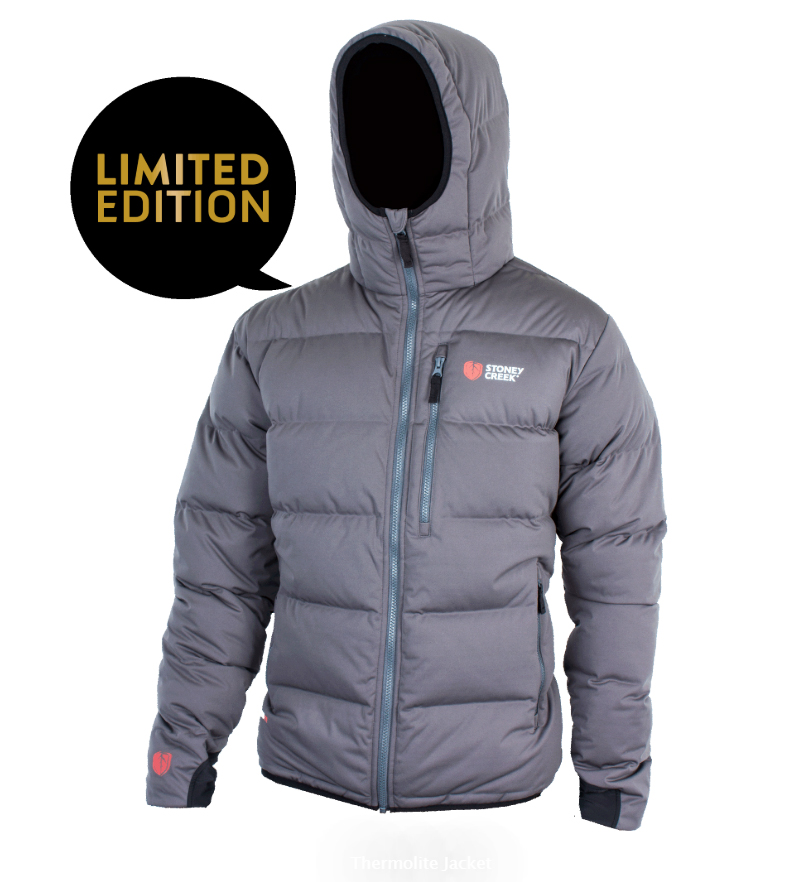 The Thermolite Jacket has been specifically designed to provide maximum core warmth and comfort without the bulk of traditional insulated jackets. Ideal for alpine hunting when you're likely to be static and glassing for extended periods in extremely cold climates. Highly packable, the Thermolite Jacket conveniently stows into its cram bag and is ready to go for when you slow down on the hill or for when you're back around camp during plummeting temperatures.

Weight: 785gms
Savings:
NZ$
40.00
(a 10% discount)
We only have 2 items left. Don't miss out!
KEY FEATURES

Hood for added warmth and comfort in the cold and blaze lined (Bayleaf model only) for extra visability during hunting

Internal drop pocket, ideal to keep your heated freeze dry meals warm (and yourself) while they cook through

Primaloft® Silver Down Blend which has been waterproof treated to prevent the loft from collapsing

Fleece lined hand warmer pockets

Stretch wrist panel to seal in heat

Friction free lining makes it easy to get the jacket on and off

Large volume chest pocket for secure gear storage

4-Way stretch provides ultimate comfort and unrestricted movement

Welded seams for enhanced weather resistance




Constructed from advanced materials, the Thermolite Fabric has been nicknamed the 'Tougher Puffer' for a number of reasons.
Firstly, it's Polyester Knit outer is treated with an advanced DWR coating to actively repel water, blood and dirt. A 100% Windproof TPU membrane provides enhanced weather resistance.

Inside, the Thermolite is packed with a Primaloft® Silver Down Blend and this is the key to the Jacket's superior warmth-to-weight ratio.
A thermal lining helps to maintain crucial warmth when its needed most, and also reduces friction between layers when taking the Thermolite on and off.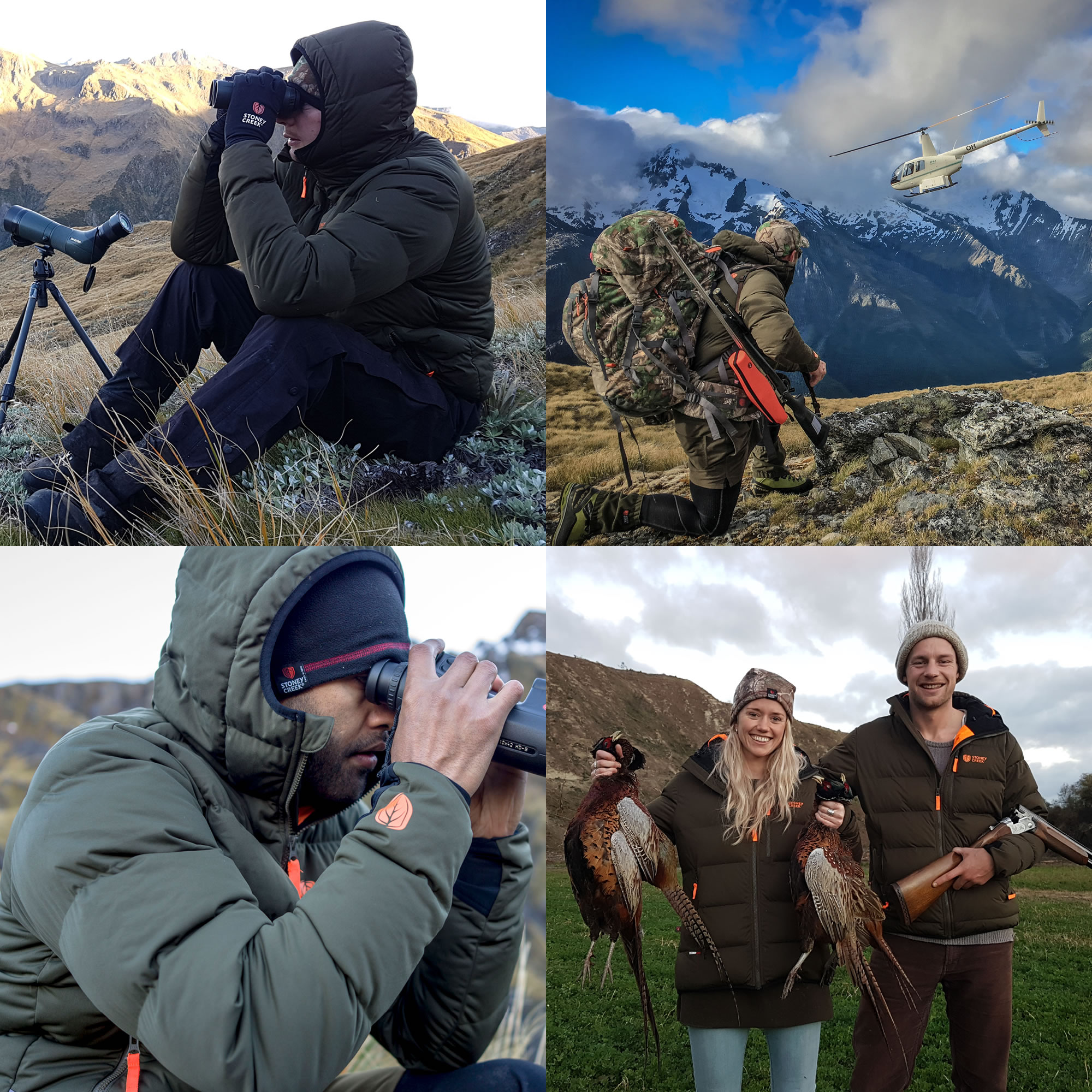 The Thermolite Jacket has been specifically designed to provide maximum core warmth and comfort during plummeting
temperatures or periods of static activity (e.g. Glassing or back at Camp). Due to its high thermal properties,
it is recommended to use the Thermolite as part of a technical layering system and to remove
this when your activity levels and/or temperatures increase. Designed as a static hunting garment, it is recommended to be worn underneath a more protective outer layer if being worn in highly abrasive, rugged or sharp conditions.
.