Minox Trail Cam DTC 700 Camo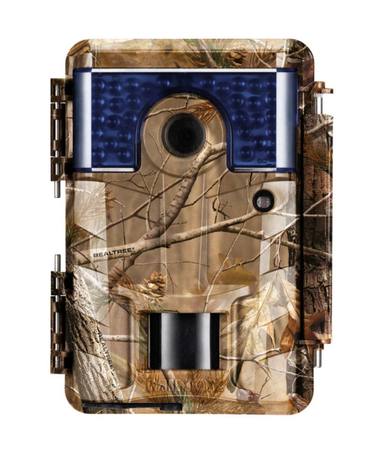 Based on the experiences and suggestions from users out of various areas of applications, MINOX has tailored the new DTC 700 to best suit your needs. The new, modular camera / housing makes it incredibly easy to install the camera. The new and innovative feature is that the camera module can be quickly and easily removed from the protective housing.



The camouflage coated housing can be permanently mounted at any desired location. To evaluate the data or make the desired settings, the camera module is simply removed from the protective housing and then reinserted. The renewed and often time-consuming realignment and adjustment of the camera's position is thus omitted.
We only have 1 item left. Don't miss out!
Removable camera module
Invisible IR flash with 15m range
6 megapixel resolution
Fast shutter release of <1 second
Special MINOCTAR lens
Menu navigation in multiple languages
SDHC memory card up to 32GB
2" colour display
Built-in microphone
Up to 6 months battery life
Robust and weatherproof protective housing with a camouflage coating
USB port
Port for external power supply
Comes with mounting strap and USB cable