Minox Trail Cam DTC 1100 Camo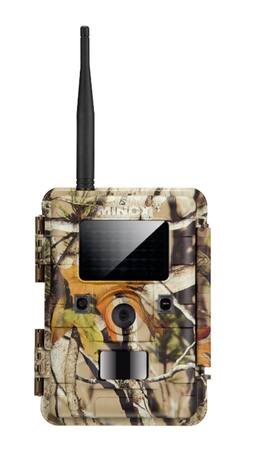 These top-of-the-range MINOX DTC wildlife cameras can send photos directly to your smartphone or your PC. The innovative mobile network function immediately sends the files per data transfer as an MMS or e-mail, making the DTC 1100 the perfect tools for monitoring wildlife in the field or for observing private property as security cameras.
Sorry we are out of stock!
●    4G (HSPA+) technology
●    Invisible IR-flash with a range of 18 m
●    8 megapixel resolution
●    instantly sends images to your cell phone or per e-mail
●    HD video resolution (1280 x 720)
●    Fast shutter release (<1 sec)
●    Up to 5 consecutive images and 30 second videos
●    Multi-lingual menu navigation
●    SDHC memory card up to 32 GB
●    Convenient 2" colour display
●    Battery life up to 6 months
●    Robust and weatherproof plastic housing
●    USB port
●    6 Volt port
●    Padlock ready
●    Comes with mounting strap, SD memory card and USB cable