Federal Power Shok 223 Rem 64gr SP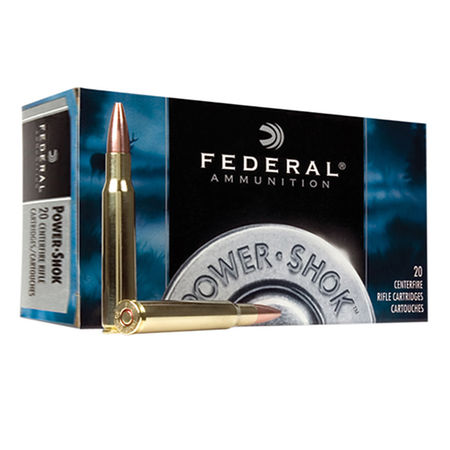 Federal Power-Shok is hard hitting ammunition designed for exceptional performance in the field. A combination of premium bullets with Federal's reputation for quality results in a hunting round that you can depend on. This ammunition is new production, non-corrosive, in boxer primed, reloadable brass cases.

Specifications
- Caliber: 223 Remington
- Bullet Weight: 64 Grains
- Bullet Style: Jacketed Soft Point
- Case Type: Brass

Ballistics Information
- Muzzle Velocity: 3090 fps
- Muzzle Energy: 1357 ft. lbs.
We only have 2 items left. Don't miss out!
Firearms, All firearms & ammunition sales must be accompanied by police purchase form, forms can be filled out at your local police station. This form must then be sent to our store before purchase.
For your nearest Firearms Office please Click Here