Federal Power Shock 243 80gr Soft Point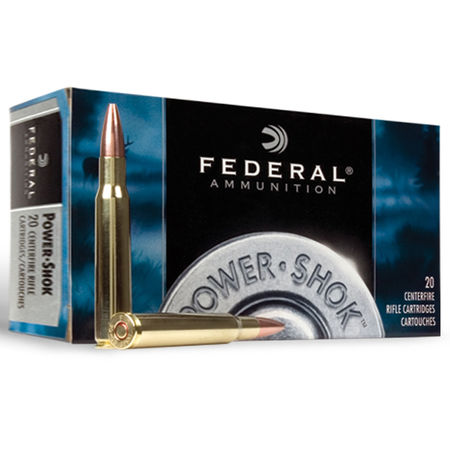 When hunting the woods and clearings, you need a bullet that handles any situation. Power-Shok provides you with consistent and proven performance without a high-dollar price tag. It's an great all-around choice for medium to large-game.

Technical Information
Caliber: 243 Winchester
Bullet Weight: 80 Grains
Bullet Style: Soft Point
Case Type: Brass

Ballistics Information:
Muzzle Velocity: 3350 fps
Muzzle Energy: 1993 ft. lbs.
We only have 4 items left. Don't miss out!
Firearms, All firearms & ammunition sales must be accompanied by police purchase form, forms can be filled out at your local police station. This form must then be sent to our store before purchase.
For your nearest Firearms Office please Click Here