Eka Butcher Knife Set - Orange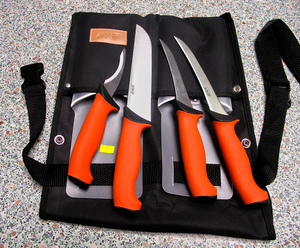 NOTE: Set is in orange

A professional set for processing in the field hunting. It is composed of four knives specially designed for skinning and quartering of big and small. Very functional and hygienic. stainless steel and kraton. Its nylon bag easily converts to a fanny pack where knives are installed.
We only have 1 item left. Don't miss out!