Dan Wesson Airsoft Revolver 2.5" Black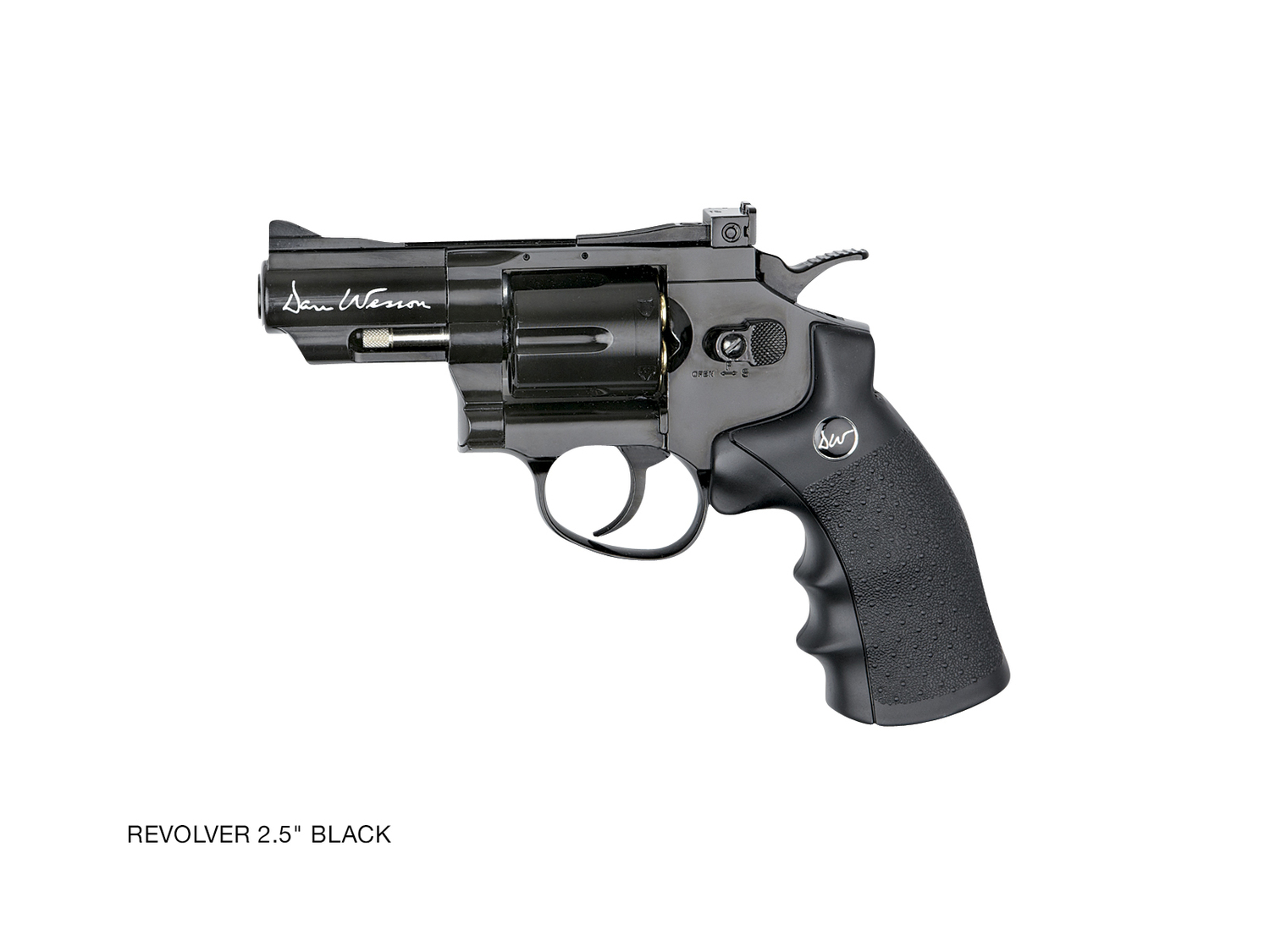 2.5" Revolver
This 2.5" Black revolver licensed by Dan Wesson, offers realistic shooting fun in a handy size. It has authentic markings and a individual serial number stamped into the frame.

These revolvers feature a double action trigger system and adjustable rear sight for extra realism and accuracy. They are made of metal except for the ergonomic grip constructed in hard ABS plastic. The 12g CO2 cartridge is stored in the grip and is easily accessed by sliding the grip back – easy-load style. Each of the 6 cartridges holds one BB and is placed in the metal cylinder that rotates as each round is fired. The revolver comes with speed-loader, attachable tactical rail and 6 cartridges.
Sorry we are out of stock!
ALL FIREARMS & AMMUNITION SALES
PLEASE CLICK HERE FOR WILD OUTDOORSMAN MAIL ORDER FORM
Firearms All firearms & ammunition sales must be accompanied by police purchase form, forms can be filled out at your local police station. This form must then be sent to our store before purchase.