Buffalo River Pistol Crossbow 50lb & 3 Bolts (Arrows)
U P D A T E
As at 3pm Tuesday 24.03.2020
We are open on the 24th and 25th while the level 3 lockdown is in place. 
Normal hours Tuesday. 9am - till we slow down on Wednesday. This includes both Greymouth & Hokitika stores.
*** We will be in lockdown for a minimum of 4 weeks ***
Services: 
* Mountain Radios - no new radios will be issued or hired until alert level has been reduced to level 1 
* NZ Couriers - The Hokitika Branch is a Depot for NZC, this will mean that NZC customers will have to contact NZC direct in Christchurch to organise pick ups and or purchase bags & tickets. 
you can find a contact here - https://www.nzcouriers.co.nz/
We will do our best to fulfil any online orders made. Our website will still be operational during lockdown and any orders will be shipped when the lockdown is lifted.
Keep safe team !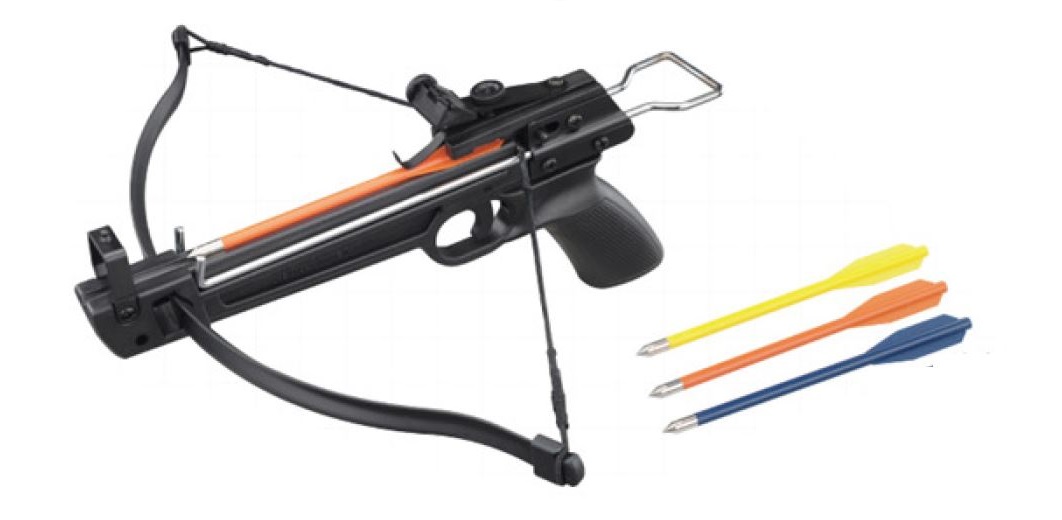 Rated at 50lbs this is great for backyard fun.
Bolts fired travel up to 150 fps+ with pinpoint accuracy up to 20 metres.
These cross bows give its users far more power and accuracy than a traditional bow.
Increased speed and accuracy make this bow the better choice.
This pistol crossbow has a 50 pound draw, cocking lever, adjustable sights, safety, durable fiber construction, and comes with 4 plastic bolts (arrows).
Bolts fired travel at 150 feet per second with pinpoint accuracy up to 20 meters.
This pistol crossbow has outstanding performance and is powerful and portable.


Draw Weight: – 50lbs
FPS: – 150
Power Stroke: – 5 inch
Weight: – 1.43 lbs/0.64kgs
Length: – 12.8 inch
Limb/Prod: – Compression molded fiberglass
Barrel: – Aluminum alloy
Stock:- Alumimum alloy
Package: – 4 Plastic 6.5″ Arrows; 1 limb;
Sorry we are out of stock!