Bruni .380 Peacemaker Nickel Blank Revolver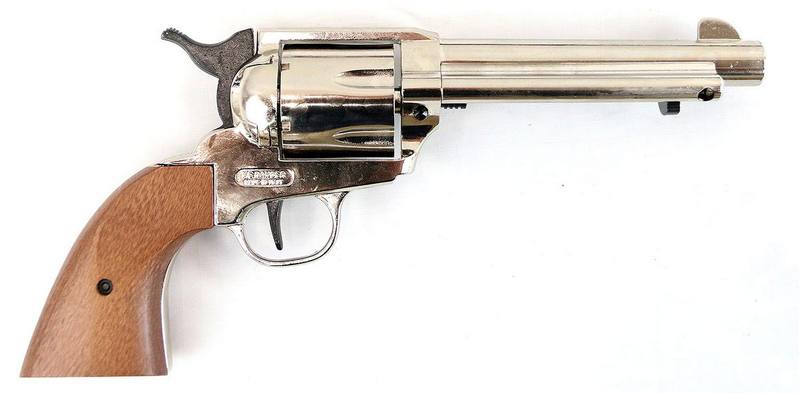 Bruni 380 Peacemaker blank firing revolver. This is a replica of the classic Colt Peacemaker revolver made famous in the wild west. This is an awesome gun! Fantastic quality. Very solid construction and are sized realistically. Feels like the real deal in the hand.



Features

- Replica of Colt Peacemaker
- Made of Zinc

- Mag capacity 8
- Colour: Nickel
- Wood grips
- Caliber: 9 mm
- Top venting
We only have 1 item left. Don't miss out!
ALL FIREARMS & AMMUNITION SALES
PLEASE CLICK HERE FOR WILD OUTDOORSMAN MAIL ORDER FORM
Firearms All firearms & ammunition sales must be accompanied by police purchase form, forms can be filled out at your local police station. This form must then be sent to our store before purchase.