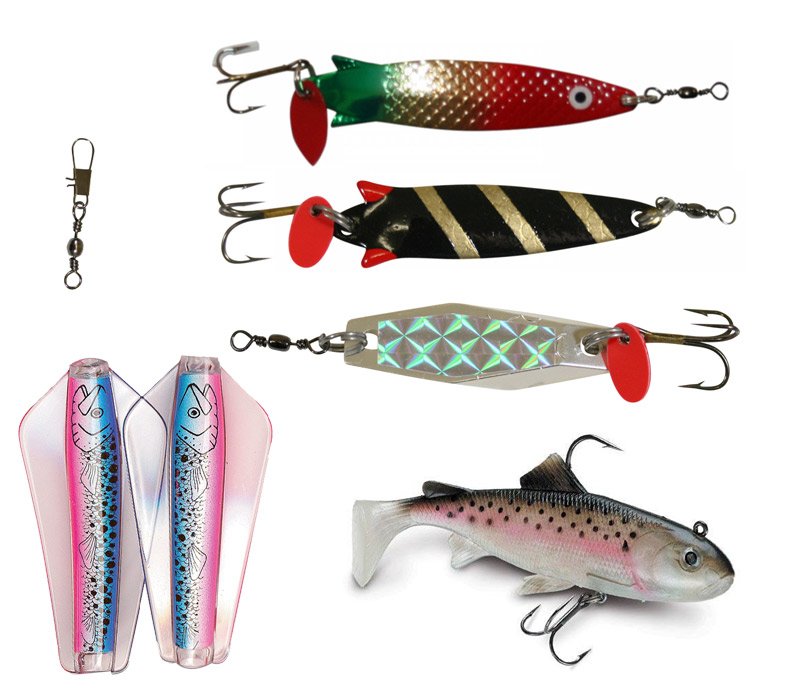 Stuck on what Lures to get?
Why not try out our Trout Lure selection we have put together! These are our selection of top selling Trout Lures sure to land you that big Trout!

x1 Hex Wobbler 15gm Prism Tape Silver Triple Hook Lure
x1 Toby 10gm Mounted Zebra
x1 Toby 10gm Traffic Light
x1 TasDev 13.5gm #45 Rainbow Trout Lure
x1 Storm WildEye 14g Soft bait Lure
x1 Pack of 12 Snowbee Black Barrel with Interlock Snap - Trout size

All of this for just $29.99!
We only have 1 item left. Don't miss out!