Hornady 243 80gr GMX Superformance 20 Rounds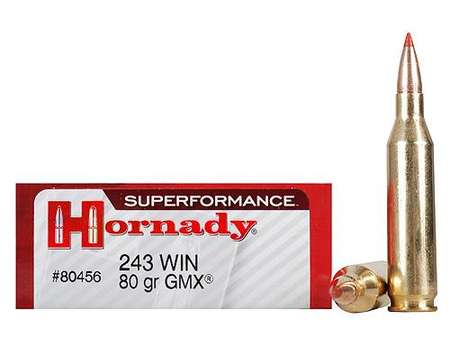 SUPERFORMANCE ammo from Hornady

Cal: 243 Win
Bullet Type: GMX
Bullet Weight: 80gr
Manufacturers Code: 80456

IT IS FAST:
Superformance Varmint is 100 to 200 fps FASTER than ANY conventional ammunition.

IT IS ACCURATE:
Achieve superior accuracy, increased range, flatter trajectory, less wind drift.

IT IS DEADLY:
Polymer tipped Hornady V-MAX bullets deliver match accuracy and rapid fragmentation.

IT IS VERSATILE:
Optimal results are achieved in ALL firearms, including semi-autos.
We only have 6 items left. Don't miss out!