Stoney Creek Windproof Quad Trackpants - Black
U P D A T E
As at 3pm Tuesday 24.03.2020
We are open on the 24th and 25th while the level 3 lockdown is in place. 
Normal hours Tuesday. 9am - till we slow down on Wednesday. This includes both Greymouth & Hokitika stores.
*** We will be in lockdown for a minimum of 4 weeks ***
Services: 
* Mountain Radios - no new radios will be issued or hired until alert level has been reduced to level 1 
* NZ Couriers - The Hokitika Branch is a Depot for NZC, this will mean that NZC customers will have to contact NZC direct in Christchurch to organise pick ups and or purchase bags & tickets. 
you can find a contact here - https://www.nzcouriers.co.nz/
We will do our best to fulfil any online orders made. Our website will still be operational during lockdown and any orders will be shipped when the lockdown is lifted.
Keep safe team !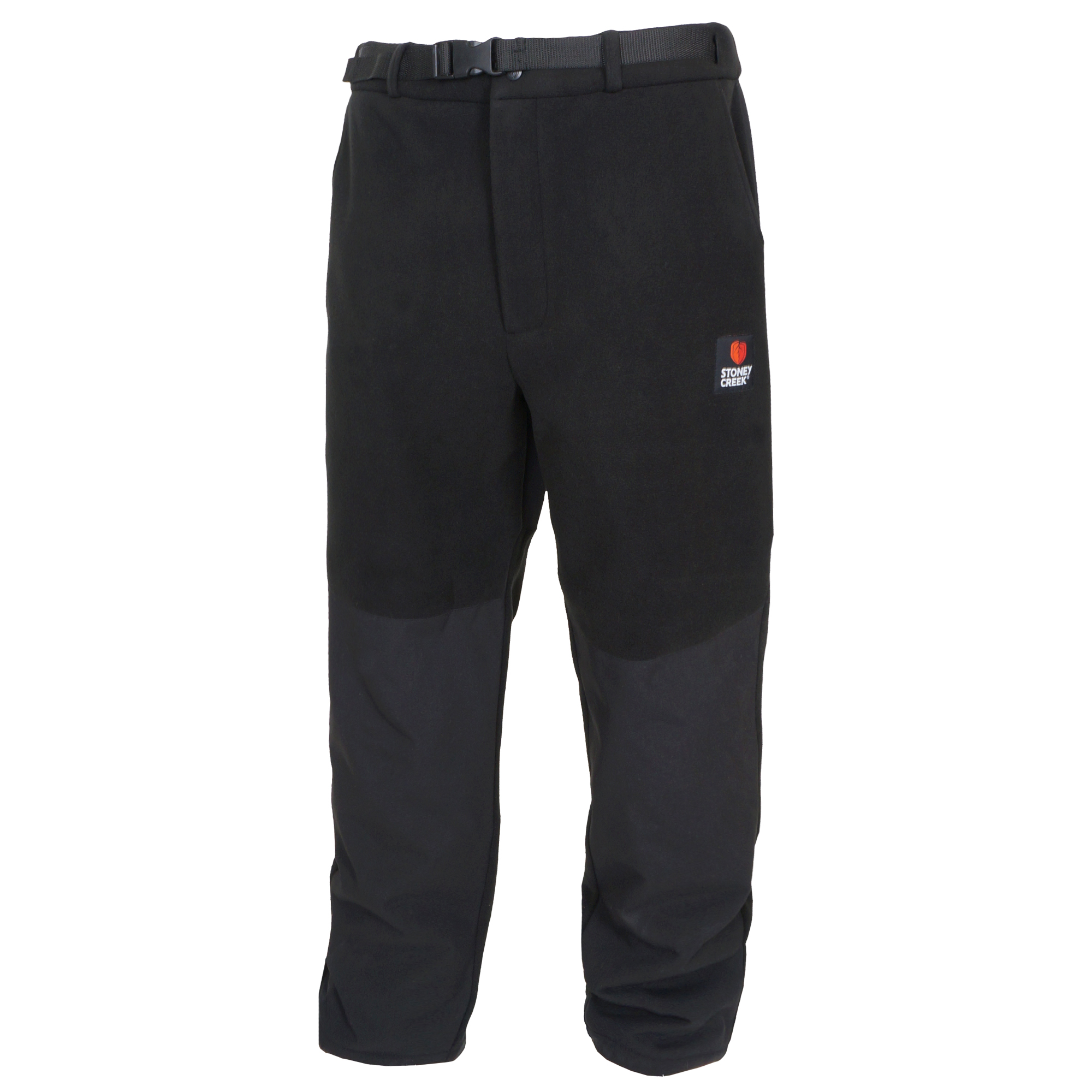 A special blend of fibers with a high stretch, windproof and breathable membrane bonded in between. DWR treated to shed water blood & dirt. High lofting inner traps more air to keep you warmer when the southerly picks up. Heavy Fleece with front lower legs and seat in a heavy non fleece material

FEATURES:
- Double layer heavy duty reinforced seat and legs for added protection
- Zip fly
- Belted waist for comfortable exact fit
- Weight: 810g
Sorry we are out of stock!